2022 Curriculum
Our new 42 credit hour MSW program is created for people like you, who can't wait to change the world.
We have streamlined courses and made our program more customizable so you can focus on your interests.
Options for accelerated, traditional, and working professionals mean that you can earn your degree with a schedule that makes sense for you. 
Our partnerships with major organizations in LA mean that you can get invaluable real-world experience that often leads to job placements after graduation.
Be a part of the next generation of change-makers. It all starts here.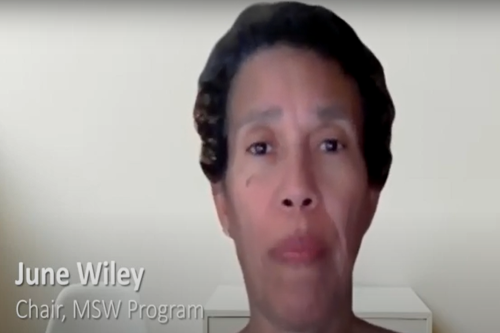 Integrative Social Work Curriculum
June Wiley, chair of the MSW program, provides comprehensive details on the new 42-credit hour curriculum beginning in fall 2022.