Student Body Demographics
At the USC Suzanne Dworak-Peck School of Social Work, we are committed to diversity, equity and inclusion in everything we do, from our curriculum to professional practice. We value the diverse backgrounds and perspectives that our students bring to our programs, strengthening and enriching the academic experience for all. 
We are proud to have a student body that reflects the diversity of Los Angeles and the communities served by the social work and nursing professions across the country.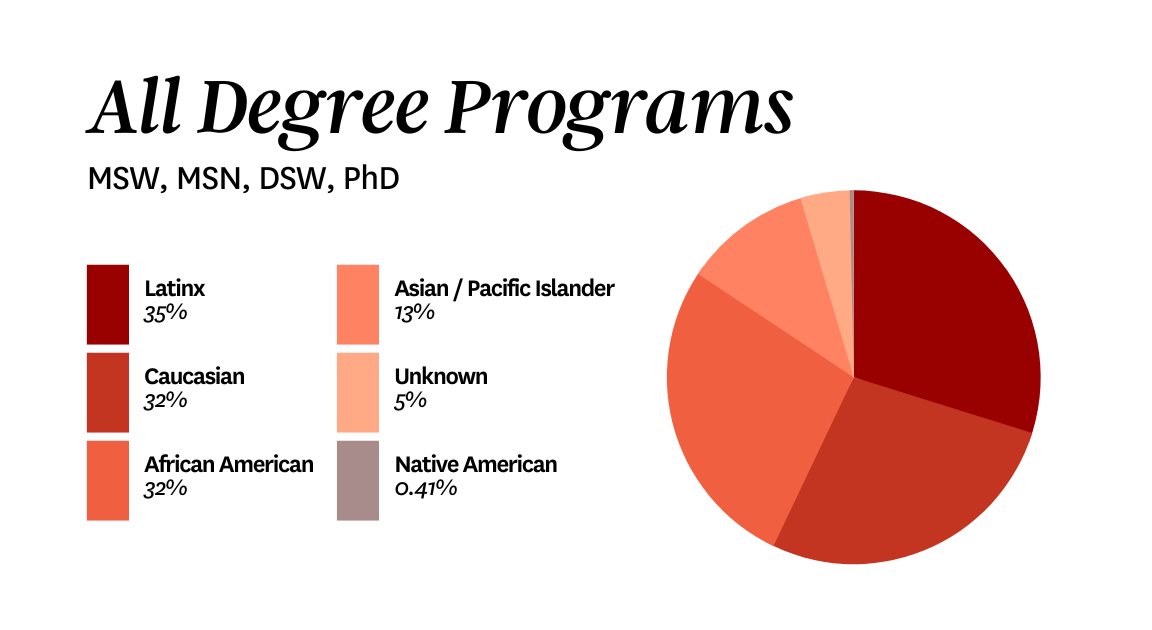 Across all four of our degree programs for the 2022–2023 academic year, 35% of students identified as Latinx, 32% as Caucasian, 32% as African American, 13% as Asian/Pacific Islander, 0.41% as Native American, and 5% of students are Unknown.