Student Life
Large University Benefits, Small School Atmosphere
As a student at the Suzanne Dwork-Peck School of Social Work, you'll be part of a close-knit community, but still have access to all the resources of USC.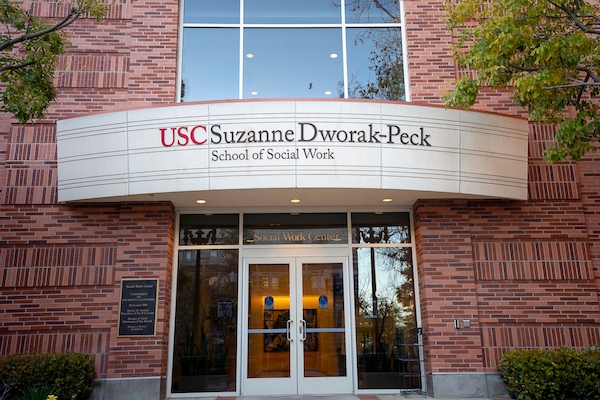 Academic Support
The Social Work Center, Montgomery Ross Fisher and downtown City Center buildings offer updated smart classrooms, beautiful views, and accessible faculty and staff. You'll have access to a dedicated computer lab with printers just for social work students.
From the first day of classes until graduation, you can stop by your advisor's office. They are there to provide you with academic support, identify resources and develop plans of study to pursue your passions.
Our field faculty work closely with each student to align your interests with placements to maximize your learning experience. Your assigned field faculty member teaches your Field Seminar course and will coach and support you throughout your internship.
Your dedicated admissions team is available to answer questions about this exciting and diverse profession. Schedule an individual appointment, or attend an information session to learn more details about the program, application process and making a plan to pay for your education.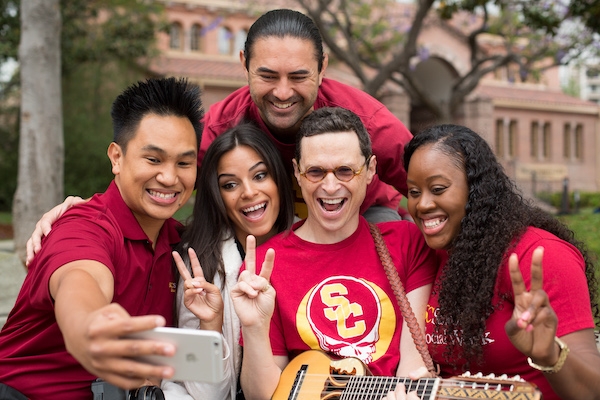 Groups
Become a leader in student government and help plan school-wide events and town hall meetings. 
We offer professional and social programming based on identities, including the Black, Latinx, Queer Alliance and Jewish Social Work Caucus.
Student groups also offer networking and events based on shared interests, such as the Unchained Scholars, Clinical, Disaster Response, Forensic and Military Social Work Caucuses.
USC Services
Many services of the University are available to Suzanne Dwork Peck School of Social Work students.
Toggle

Dining
Of course, the city of Los Angeles is a culinary dream. Some of the best restaurants in the world are here, and you'll find any type of cuisine you're looking for. If you want to stay close to campus, you can check out the campus dining options at USC. 
Toggle

Wellness
The larger university offers many health and wellness resources that you'll have full access to as a Social Work student. Resources include: