Accepted Students
Congratulations on your acceptance to the USC Suzanne Dworak-Peck School of Social Work! We are delighted to welcome you to the Trojan Family.
Get Started at the USC Dworak-Peck School of Social Work
As an admitted Master of Social Work student you may have questions before confirming your enrollment. Here you will find all the information you need about the program, paying for your education and next steps. Our admissions team is available for personalized guidance so please reach out to an admissions counselor with any additional questions.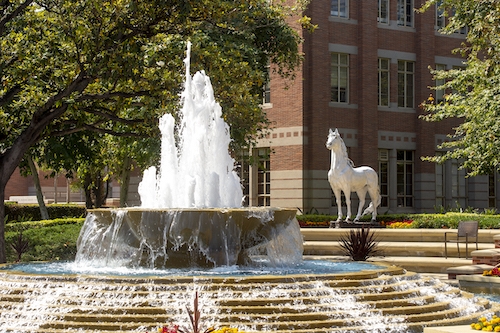 Los Angeles is the place for people to bring creative solutions to society's challenges. The University Park Campus (UPC) is located in the heart of L.A., just minutes from downtown and easily accessible via the Metro Expo line.
Why social work, why now?
Annalisa Enrile, clinical professor
Social work expert focused on human trafficking, intimate partner violence and violence against women, and exploitative migrant labor. Recognized as one of the top 100 Most Influential Filipinas in the World (Global 100).
Frequently Asked Questions