Events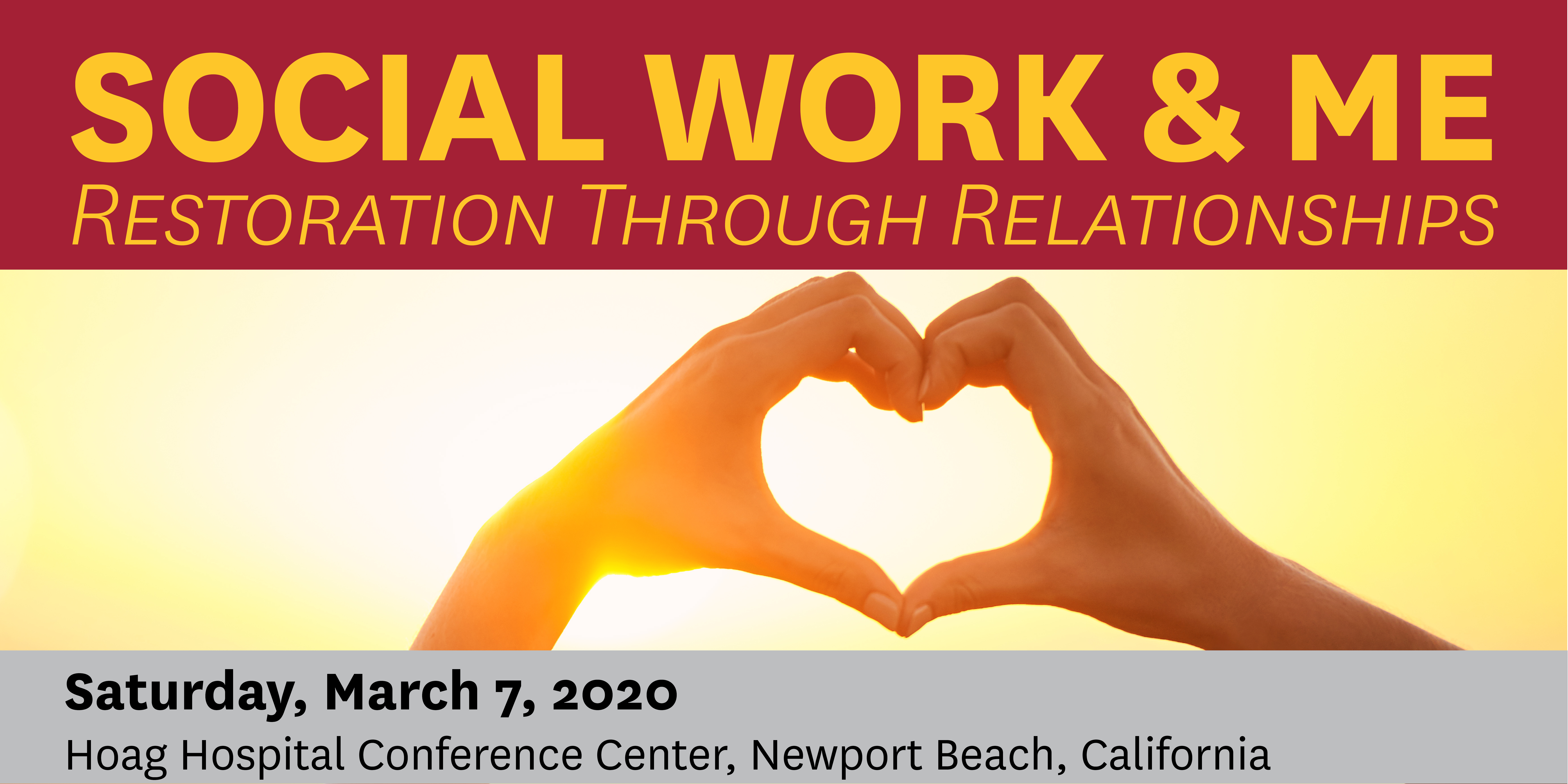 Social Work & Me:Restoration Through Relationships 
Presented by the USC Suzanne Dworak-Peck School of Social Work and the Melinda Hoag Smith Center for Healthy Living on Saturday, March 7 8:30 a.m.-4:30 p.m.
This educational, one-day conference for social work professionals is dedicated to enhancing the mental, emotional, physical, and relational well-being of the practitioner. This interactive program will explore a variety of self-care practices while engaging social workers in honest dialogue to connect with one another and the larger community to cultivate the power of restorative relationships.
PROGRAM HIGHLIGHTS
Describe what restores your personal, professional and spiritual relationships
Learn restorative practices to reboot and transform self-care.
Rediscover and redefine meaning and purpose of relationships as expressed through the clarifying lens of Viktor Frankl's work.
Understanding our sacred place and relationship in the vast web of our shared natural world.
Highly trained Reiki practitioners and Reiki masters will be present throughout the conference to bathe you with life-force energy known as "Reiki" in Japanese and "Chi" in Chinese and "Prana" in Sanskrit.
You will be thoughtfully introduced to interactive practices of self-love, self-awareness as you take time to reconnect with the heart of who you are through a diversity of mini-practices.