How to Pursue a Career that Helps Veterans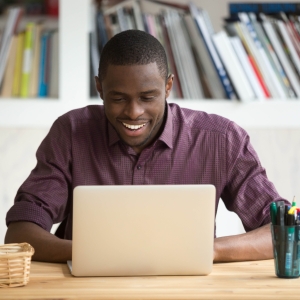 Leverage your unique skill set—whether you work in business development or financial planning—to build a fulfilling career serving our nation's veterans.
After transitioning out of the military, many service members seek guidance in a variety of areas essential to a fulfilling civilian life—from housing and healthcare to financial readiness and career planning. For those interested in serving veterans in a professional capacity, these areas are a great place to seek opportunities.
Pursuing a career that involves helping veterans can enrich the lives of these service members while providing deep personal fulfillment. Sara Kintzle, associate research professor of the USC Suzanne Dworak-Peck School of Social Work's Military and Veterans Programs and its Center for Innovation and Research on Veterans & Military Families, spoke to us about how to pursue existing opportunities—or even create new initiatives at your company—to serve the veteran community in your area.
USC Suzanne Dworak-Peck School of Social Work: How can students and young professionals lay the groundwork for a career that involves serving veterans?
Sara Kintzle: Because of the unique experiences of military service and deployment, working with veterans is different from working with any other civilian group. If you're interested in working with the veteran population, start by learning as much as possible about military service, the process of transitioning out of the military, and the many social, financial and psychological needs that veterans and their families may have.
For those hoping to pursue a career working with this population, I recommend identifying the experts in your field who are actively serving veterans. If possible, reach out to them. Often, these individuals are happy to provide more information about their work and may even offer collaborative opportunities—especially for students interested in internships or research.
USC: What specific careers or industries should those who want to work with veterans consider?
SK: Some common career paths for those passionate about working with military service members or veterans include social work, healthcare, insurance, financial planning and government. Social work offers opportunities for addressing needs specific to veterans in a variety of settings. Healthcare, insurance and financial planning can provide opportunities for veterans to plan for a healthy, successful future. Finally, working in government at the local, state or federal level offers a range of opportunities in which you may be able to influence policy that will directly benefit veterans.
Within a veteran-specific setting or organization, a variety of skill sets can be leveraged to serve veterans. For example, within a Veterans Affairs (VA) hospital, one can find positions in everything from nursing and psychotherapy to administration, communications and business development. Each of these roles can exert a direct impact on a veteran's wellbeing and quality of life.
Of course, the organization need not be specific to veterans in order for you to serve the veteran community. Many corporations have veteran service programs and funds earmarked for veteran-focused philanthropy initiatives. If a company doesn't have an existing program, you can take the personal initiative to launch a new program or partnership.
USC: What initial steps should professionals in fields or companies that are not veteran-focused take to launch their own initiatives?
SK: To begin laying the building blocks for a new veterans outreach program or initiative, formulate a plan for outreach or a potential partnership. Your plan should be relevant to the values or mission of your company.
For example, Prudential Financial, an insurance company whose core values include integrity and achieving better results for their community, recognized that a companywide effort to help veterans would naturally complement their preexisting values and goals. As such, the company partnered with the USC Suzanne Dworak-Peck School of Social Work to provide financial support for pilot projects spearheaded by the Los Angeles Veterans Orientation (LAVO) and the Los Angeles Veterans Collaborative (LAVC), as well as community outreach and research on transitioning out of the military. In association with United Service Organizations (USO), Prudential Financial has also developed a financial planning intervention program for service members and veterans.
All that to say: if your organization's values or goals align with the mission of serving veterans, you can create a thriving veterans program within your company. After you've developed a plan, approach key decision-makers or executives within your company. Make a business case for giving back to the veteran community. If you can articulate not only your personal passion for helping veterans, but also the reasons that your company should be passionate about the cause, the initiative is likely to gain traction.
USC: For those who do not have the opportunity to serve veterans in their work, what other ways are there to get involved?
SK: For those who want to serve veterans in their free time, a number of volunteer-based service opportunities exist across fields. For a comprehensive list, visit VolunteerMatch, where you can find a range of opportunities for working with veterans in your local community.
Popular veterans-focused organizations offering short- and long-term volunteer opportunities include the USO, the U.S. Department of Veterans Affairs (VA), the Iraq and Afghanistan Veterans of America (IAVA) and Team Red, White & Blue.
To reference the work of our faculty online, we ask that you directly quote their work where possible and attribute it to "FACULTY NAME, a professor in the USC Suzanne Dworak-Peck School of Social Work" (LINK: https://dworakpeck.usc.edu)