Practicum Instructors
Practicum instructors play a crucial role in the USC Suzanne Dworak-Peck School of Social Work practicum education experience. They provide the students with opportunities to merge previous life and work knowledge with the development of new levels of professional competence.
The overarching objective of practicum instructors throughout the practicum placement, across all departments, is to prepare students to enter the social work profession.
Practicum instructors are supervisors/educators committed to three basic practicum education components:
The orientation of students into the professional system of the agency, including, but not limited to, the purpose of the agency, the community it serves, its policies and protocols (particularly risk management & safety) and expectations for professional dress and comportment.
A commitment to the development of the teacher-learner relationship between the MSW student and the practicum instructor.
The development of learning opportunities to expose students to broad and rich case assignments and practicum experiences, promoting learning and growth.
Practicum instructors are responsible for providing direct practice experiences consisting of, but not limited to, the following:
Multi-level practice work: individual, group, and systemic interventions.
Multiple treatment modalities.
Assessment, diagnosis, treatment planning, intervention, outcomes evaluation and termination.
Exposure to multi-cultural populations.
Advocacy, resource referral, community needs assessment, evaluation and documentation.
Macro skill development such as advocacy, evaluation, fundraising and development, grant writing, program development and others as indicated in the specific department of study.
Practicum placement is a required, unit-earning course, and the practicum instructor carries the responsibility for planning, implementing, monitoring and evaluating students' educational experience based on their progress meeting the CSWE Social Work Competencies.
Practicum Instructor Qualifications
MSW interns are supervised by practicum instructors designated by the agency and approved by the USC Suzanne Dworak-Peck School of Social Work. Practicum instructors are committed to teaching and upholding the values, ethics and competencies of the social work profession, and must meet the following requirements to provide supervision for students in practicum placements:
An MSW degree from a CSWE accredited school of social work.
At least two years of post-MSW work experience.
Required attendance and completion of a 12-15 hour training for new practicum instructors conducted by USC or any CSWE accredited school of social work, as approved by the assistant deans or the senior vice dean of practicum education.
A completion certificate for the new practicum instruction class from USC or any CSWE accredited school of social work as approved by the Office of Practicum Education.
To begin the application process to become an approved practicum instructor, the New Practicum Instructor Information Form must be completed to initiate the approval process. A potential candidate must also make a commitment to meet all documentation, supervision and evaluation requirements of the program, particularly the ability to assess student progress based on the most current CSWE Social Work Competencies.
General Practicum Documents
Agencies/Practicum Instructors - Forms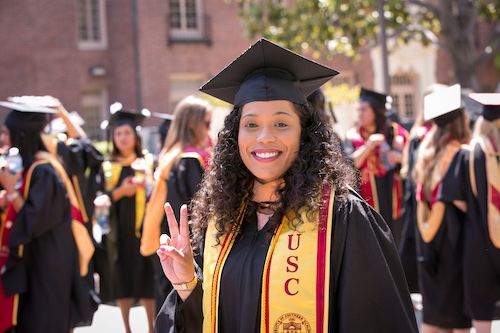 Drive Meaningful Change With Your MSW
Ready to chart a new path forward? View steps to apply or start your application to our world class MSW today.