Marleen Wong, alumna and clinical professor emerita, named Social Work Pioneer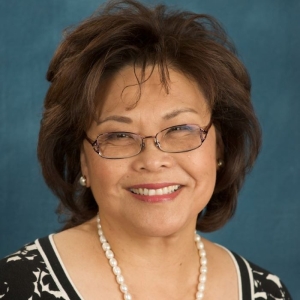 The honor of Social Work Pioneer® is bestowed by the National Association of Social Workers to those within the social work profession who have explored new territories, improved social and human conditions on many frontiers, and made unique contributions to the evolution of social work. They are the role models and standard bearers for future generations of social workers to aspire.
Marleen Wong, MSW '71 and clinical professor emerita of the USC Suzanne Dworak-Peck School of Social Work, joins a highly distinguished group of fellow USC alumni who have attained this honor, including Suzanne Dworak-Peck, Barbara Solomon, Chauncy Alexander, George Nickel, Bernice Harper, June Simmons, Juan Ramos and Rev. Bernard Coughlin; as well as groundbreaking USC Social Work faculty members Arlien Johnson, Frances Feldman, Maurice Hamovitch and Kathleen Ell. 
On October 15, 2022, Wong will receive this honor at the 16th Annual NASW Social Work Pioneer® Celebration in Washington, D.C.
A pioneer in child mental health
It is not easy to encapsulate the volume of Wong's career into one area of practice and research, but the core focus is the mental health of children, specifically those exposed to trauma and its impact across the lifespan. Recognized by the White House as one of the "pre-eminent experts in school crisis and recovery," she served as a subject matter expert in developing national school safety policy and trauma recovery programs under the Clinton, Bush and Obama administrations. Her work in developing trauma-informed care in schools has produced revolutionary programs and interventions that educate teachers and school professionals in how to recognize and mitigate symptoms of post-traumatic stress disorder (PTSD), depression and behavioral problems in students that become barriers to learning. Wong is one of the original developers of the Cognitive Behavioral Intervention for Trauma in Schools (CBITS) and the Psychological First Aid for Schools intervention, both of which have been implemented in schools across the United States.
She is one of the first social work researchers to link PTSD to behavioral issues in children, notably those growing up in areas of Los Angeles where violence is a regular occurrence in their lives. Wong's 2003 study of thousands of sixth-graders in the South and East Los Angeles zip codes revealed that students who had witnessed or experienced violence had lower reading scores, higher absenteeism and other behavioral problems in school. This work provided the basis for school districts and legal entities to pursue the defining of "complex trauma" as a disability under federal law, requiring school districts to offer special academic and mental health services for students affected by PTSD, and shift from punitive disciplinary practices to programs of reconciliation and healing.
"Science tells us if you provide psychological first aid early on, and health education about trauma, people do much better and they move on," Wong said. "People need hope. If they don't understand what is going on with them, there's no hope."
Wong is also internationally recognized for her work in disaster recovery, trauma and mental health, and frequently consulted by the U.S. Department of Education and education departments in Canada, Europe and Asia to assist with the impacts of school shootings, terrorism and natural disasters. She helped children and families to heal following the attacks of September 11, shootings at Columbine High School and Sandy Hook Elementary, Hurricane Katrina, the Sichuan earthquake in China and Typhoon Hagupit in the Philippines, among countless others.
In 1994, as director of mental health and crisis teams for the Los Angeles Unified School District (LAUSD), she wrote the first FEMA crisis counseling grant to provide clinics and outreach within Los Angeles schools to address the myriad of stressors that children and their parents were experiencing following the Northridge earthquake.
Developing trauma-informed care in schools
Wong first discovered what would become her seminal contribution to the social work profession when she began working with the LAUSD in 1974. While director of mental health and head of the crisis teams, Wong and her colleagues observed that children in neighborhoods with high rates of poverty, crime and gang violence, were subjected to greater levels of exposure to trauma as victims and witnesses. Her team went into schools after shootings and found that every child they asked had seen something similar before.
In 1997, Wong suggested to her research partners at Rand Corporation, an organization that develops solutions to public policy challenges in communities around the world, that Post Traumatic Stress Disorder (PTSD) might be rampant across these neighborhoods where violence was a regular occurrence in children's lives. Because adults do not generally think about PTSD in children, those who were experiencing or witnessing violence were not being referred to psychological programs or support services.
In response, Wong and her colleagues developed the evidence-based CBITS ― a psycho-therapeutic intervention that school psychologists and clinical social workers can provide to students who are traumatized. The intervention provides training for teachers and administrators to identify PTSD in students, understand the behavioral, emotional and spiritual changes a child goes through that are disruptive to the learning experience, and learn how to respond and speak to children who have suffered a traumatic experience. In 2003, CBITS was recognized as an original contribution to medicine, and a study of its effectiveness published in the Journal of the American Medical Association.
A more serious focus on training social workers in school settings and trauma-informed care for students was initiated by Wong when she joined the USC Social Work faculty in 2008 as assistant dean, clinical professor and director of field education. She brought first-hand experience of how trauma impacted student success in school and the overall learning environment. Her development of school social work-specific curriculum and field placements, as well as mentorship of faculty in training Master of Social Work (MSW) students in this specialization, generated the transformative program that is providing highly-skilled social workers to schools around the country today.
A storied career rooted in family history
Wong has credited her grandmother, who was sold into servitude as a child in Macau, China and brought to the United States in 1906, with inspiring her to pursue a career in child and adolescent mental health and trauma recovery. Wong was deeply impacted by her grandmother's recounting of the experience, and in awe of her resilience.
"In a profound way, it led me to a very deep interest in crisis intervention and disaster response and recovery," Wong said. "Out of this terrible life crisis, in which she had been lost to her parents and sold because they were in terrible poverty, she came to be a very joyful person. Those early losses weren't predictive of her life to come."
For more than 20 years, Wong has been in community-based research partnerships with RAND Health and UCLA Partnered Health Research Center, forming the Trauma Services Adaptation (TSA) Center for Resiliency, Hope and Wellness in Schools. She served as director of school crisis and intervention at the National Center for Child Traumatic Stress at the UCLA David Geffen Medical Center, and her expertise has been called upon as a consultant for the U.S. Department of Justice, Department of Defense, Department of the Interior, and Department of State.
Wong is a fellow of the American Academy of Social Work and Social Welfare (AASWSW), and a major contributor to the working paper on environmental change chosen by the AASWSW to be one of the 13 Grand Challenge initiatives for the social work profession. A recipient of the Lifetime Achievement Award from the NASW-CA Chapter, the George D. Nickel Award for Outstanding Contributions to Social Welfare from the California Social Welfare Archives, the Woman of Distinction Award from the County of Los Angeles, and an appointed member of the Blue Ribbon Panel on School Safety for the City of Los Angeles. In 2020, Wong was inducted into the California Social Work Hall of Distinction. She retired from the Suzanne Dworak-Peck School of Social Work in 2021, as senior vice dean and the David Lawrence Stein/Violet Goldberg Sachs Professor of Mental Health. Wong continues to work in trauma-informed care as chief executive officer of the Center for Safe & Resilient Schools and Workplaces.
"I think that social work is one of those professions that you can work at all your life, and no matter what age you began or what age you stop your professional activities, you have something to offer," Wong said. "It is a profession that is based on ethical values that we all share and recognize."
To reference the work of our faculty online, we ask that you directly quote their work where possible and attribute it to "FACULTY NAME, a professor in the USC Suzanne Dworak-Peck School of Social Work" (LINK: https://dworakpeck.usc.edu)