How One PhD is Combatting Trauma Through Mindfulness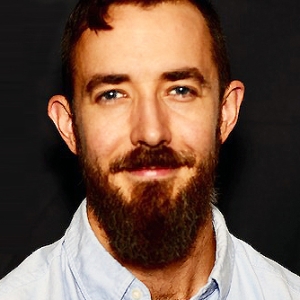 Nicholas Barr, USC PhD '18, is using mindfulness-based interventions to treat trauma within military and homeless youth populations.
It was a deep curiosity that drove Nicholas Barr to pursue mindfulness on a larger scale. "As an undergraduate, I thought I was the first person in the world to explore the intersection of Buddhism and Western psychology," he said, chuckling. "Of course I was mistaken." However, Barr's interest in the relationship between Buddhism and psychology led to an immersive semester abroad at the Institute of Buddhist Dialectics in India, catalyzing a career in mindfulness research.
Barr, who earned his PhD in social work from the USC Suzanne Dworak-Peck School of Social Work in 2018, now works as a postdoctoral fellow conducting research on mindfulness-based interventions for veterans and other at-risk populations at the USC Center for Innovation and Research on Veterans & Military Families (CIR).
An intuitive approach
Barr completed a bachelor's degree in comparative religion at Columbia University with a focus in Tibetan Buddhism. "I was always interested in the relationship between Buddhist and Western views of mental health and wellness," he said.
After completing his undergraduate education, he secured a Princeton in Asia scholarship and spent the following three years working in a service-oriented fellowship in Laos. "I was just following my gut, and my gut drew me toward service," Barr said. "I felt fulfilled when I was able to listen to others' stories and help them."
Following his passion for service, Barr decided to enroll in the Master of Social Welfare program at the UCLA Luskin School of Public Affairs, where he focused on clinical-level social work. It was his first clinical internship at the West Los Angeles Veterans Affairs Medical Center that opened his eyes to working with the military community. "This wasn't a sit-by-the-sidelines type of program," Barr said. "I developed clinical practice experience, connecting with service members and learning about the cognitive impacts of combat experience. It was really the launch pad for my work in trauma that was to come."
After completing his master's degree, Barr secured a role as a psychiatric social worker at Harbor-UCLA Medical Center, where he had interned during his studies. He worked with individuals with complex mental health challenges and received his certification in prolonged exposure therapy, an evidence-based trauma treatment, as well as engaged in extensive training in cognitive behavioral therapy and dialectical behavior therapy.
Bringing mindfulness to the military
After two years of work, Barr felt there was more to learn. When evaluating military social work PhD programs, USC stood out. "I found the supportive culture and flexible nature of studies at the USC Suzanne Dworak-Peck School of Social Work extremely attractive," he said. "In many social work PhD programs, students can only secure funding for their research by establishing an enduring relationship with one advisor. However, I wanted the opportunity to work with faculty from a range of backgrounds, and I had a number of research interests. USC afforded me these opportunities."
In alignment with his desire to study across a range of subjects, Barr's PhD research sought to marry his expertise in mindfulness with his more recent PTSD treatment training. Despite a dearth of literature exploring the intersections between these two areas, he felt strongly that he could draw a unique connection.
"I began collecting primary data from post-9/11 combat veterans in order to evaluate the association between mindfulness and trauma-related mental health outcomes such as PTSD," he said. Barr's was one of the first studies of its kind—and the findings were promising.
"Veterans who were more mindful—or, better equipped to examine thoughts, feelings and emotions without judgement or avoidance—exhibited fewer negative mental health symptoms than those who were less mindful," Barr said. "My analyses of these data are ongoing, but it seems that there is potential to develop effective mindfulness-based interventions for veterans who suffer from combat-related trauma, and these findings are supported in the larger veterans' mental health literature."
Charting the course ahead
As a postdoctoral scholar, Barr continues to focus on issues relating to veterans' mental health. He is currently conducting a qualitative research project called "Boys in the Barracks 2: Life in a Peacetime Army," which explores the relationship between the experience of transition back into civilian life and mental health issues among active duty Army personnel.
Barr has also expanded his mindfulness work to include homeless youth, a community at elevated risk for experiencing trauma and mental health issues. He has teamed up with Robin Petering, PhD '17, the USC Suzanne Dworak-Peck School of Social Work alum at the helm of My Path, a yoga and mindfulness-based social network intervention. "Together, we're examining how both mindfulness and yoga can help reduce violence among homeless youth," he said.
Meanwhile, Barr is preparing for his next chapter as a tenure-track assistant professor at the University of Nevada, Las Vegas, School of Social Work. There, he'll continue to investigate the connection between mindfulness and trauma, even integrating it into his coursework.
"I know mindfulness is not a panacea, but it's low-risk and there's a relatively low barrier to access—anyone can incorporate greater mindfulness into their life," Barr said. "We ought to take advantage of the benefits of mindfulness to spread awareness, increase access and develop more effective interventions for combating trauma."
Interested in learning more about Barr's mindfulness-based interventions for trauma victims? Listen to Barr's recent interview with Alie Ward on the "Ologies" podcast.
To reference the work of our faculty online, we ask that you directly quote their work where possible and attribute it to "FACULTY NAME, a professor in the USC Suzanne Dworak-Peck School of Social Work" (LINK: https://dworakpeck.usc.edu)