Graduating Social Work Student Tasha Perdue Receives USC PhD Achievement Award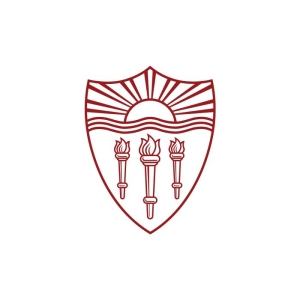 Each year, USC recognizes six current PhD students, and their primary advisor, with exceptional academic profiles. Tasha Perdue, graduating PhD student at the USC Suzanne Dworak-Peck School of Social Work, and Alice Cepeda, associate professor, are 2021 recipients of the USC PhD Achievement Award for Perdue's dissertation work focusing on the illicit drug market in Dayton, Ohio. Perdue is the first social work PhD student to be recognized with this award in more than a decade.
Perdue began her work in February 2020, prior to the onset of the Covid-19 public health crisis, adapting her research using virtual methods after the pandemic began.
"I think all of the recognition should go to Tasha," said Cepeda, who mentored Perdue, along with Professor Avelardo Valdez. "She really developed as a young investigator that I think is on the pathway to becoming one of the top experts in the area."
The Emergence of Fentanyl
For the NIDA-funded research, Perdue returned to her home state of Ohio. In 2014, she worked for the Ohio Department of Mental Health and Addiction Services, providing an overview of drug trends in the state.
Since that time, there has been an emergence of synthetic opioids, specifically illicitly manufactured fentanyl, into the drug supply and with that a massive increase in overdoses. There is still much stigma and hesitation attached to providing medication-assisted treatment options and syringe exchange programs. Perdue returned to Dayton because it was identified as one of the country's epicenters of this crisis, and she wanted to understand the changes that had occurred.
Perdue sought to find out how fentanyl has impacted heroin use trajectories in the Dayton area, and how it has impacted risk and protective behaviors ― how individuals have adapted to reduce risks. Were individuals experiencing more overdoses and injecting more frequently? Were they making more adaptations like carrying Narcan, doing test shots to assess potency or using with friends in case of an overdose?
"With the emergence of fentanyl into the drug supply, it's very potent, much more potent than heroin, and it's often unpredictable to know how much fentanyl has been mixed into what they're buying," Perdue said.
She interviewed individuals reporting active use. "That's what makes this research unique, and something that I've definitely learned from working with Professor Cepeda and Professor Valdez," Perdue said. "The benefits of working with street-based recruited samples."
Market Changes, Trajectories and Managing Risks
Perdue did a three-paper qualitative dissertation, focused on understanding the lived experiences of individuals in the area.
The first paper looks at understanding the current drug market in Dayton. Perdue found that heroin had been replaced by street fentanyl, and fentanyl had also contaminated cocaine and methamphetamines. Fake pills in the area were also influencing overdoses — pressed pills with fentanyl are sold as the pharmaceutical Percocet or Xanax.
"The key is understanding drug market changes and understanding ways we can reduce risks through addressing these changes," Perdue said. She suggests working with dealers to engage in drug checking so individuals have access to a safe supply. She also stresses the need to expand harm reduction practices beyond people who use opioids and include those who use methamphetamines and cocaine.
For the second paper, Perdue focuses on how the drug market changes are impacting drug trajectories among individuals. "Typically, we would see a progression from prescription opioids to heroin," Perdue said. "Now, initiation into fentanyl is often unintended. It was being mixed into the drug supply and people weren't aware that it was present. Now that people know what it is, they're seeking it out."
Perdue stressed that identifying how the drug market has evolved, and understanding how it impacts trajectories, will inform prevention and intervention. For example, fentanyl is much stronger than the other drugs, and individuals report that medication-assisted treatment, such as Suboxone, is not as effective.
The third paper assesses how people are responding and managing risks within this new context. "I'm really making the distinction between overdose prevention and responses to overdose," Perdue said. "I found that people are engaging in these risk reductions, but I think we need to make sure that individuals engage in a multi-prong approach to overdose risk reduction." For example, buying from a trusted source, managing withdrawal symptoms and using smaller amounts at a time can be used as prevention, while having Narcan available and others around when they are using are back up responses.
Paying it Forward
Cepeda and Valdez strongly believe that hands-on training distinguishes a PhD experience. "I think Tasha took this on and really benefited from it, and it's demonstrated by the fact that she received this recognition," Cepeda said. "All the work we do is street-recruited community-based samples. I think the work that Tasha is doing now is a solidification of everything that she's learned and is now implemented in this context with this particular research topic."
Cepeda believes that Perdue's work is going to be important in terms of moving the needle forward for equity in drug policy. "She's working with very marginalized, isolated, underprivileged communities," Cepeda said. "While they may not be racial and ethnic minorities, they've also suffered the collateral consequences of the war on drugs."
Post-graduation, Perdue moves on to become an assistant professor, and the first faculty member with a PhD in social work, at the John Glenn College of Public Affairs at The Ohio State University. This position is affiliated with the Drug Enforcement and Policy Center, where Perdue will explore the impact of policies on drug use trajectories and seek to apply an intersectional framework to better understand experiences of stigma among people who use drugs.
"I think the mentorship I received, I'd like to carry that forward," Perdue said. "I really have benefited from having such good mentorship and support that the key takeaway as I move forward in my career is to make sure that I provide that mentorship for others."
To reference the work of our faculty online, we ask that you directly quote their work where possible and attribute it to "FACULTY NAME, a professor in the USC Suzanne Dworak-Peck School of Social Work" (LINK: https://dworakpeck.usc.edu)