USC Social Work Professor and Alumna Appointed to First-Ever Los Angeles County Crime Victims Advisory Board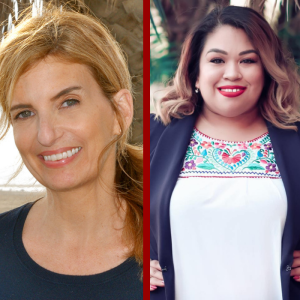 Los Angeles District Attorney George Gascón has announced the establishment of the office's first Crime Victims Advisory Board, and introduced the six founding members at a news conference on December 16 which include Susan Hess, clinical associate professor, and Patricia Ramirez, MSW '17, DSW '20, of the USC Suzanne Dworak-Peck School of Social Work. The advisory board is comprised of community leaders in violence prevention and recovery and will provide counsel to Gascón on best practices for helping victims of crime become survivors.
"Supporting victims in their journey to becoming survivors is fundamental to community safety. When a person has been harmed, wronged or experienced loss at the hands of another, they need justice and healing," Gascón said.
Hess, MSW '93, is an advocate, consultant and relational organizer within the intersections of intimate partner violence through a trauma-informed healing centered approach. She is a co-founder of Trauma Informed LA, whose mission is to foster resilient communities that promote healing and well-being through collaboration, education and community engagement. She is also an advisor to the student interest group Unchained Scholars, helping formerly incarcerated social work students at USC navigate through school and push back on systemic barriers. Hess was awarded the Dr. Marjorie Braude Award from the City of Los Angeles Domestic Violence Task Force in 2013 for her innovative collaboration in serving victims of domestic violence.
"I am so honored to be with brave survivors on the first Crime Victims Advisory Board established by LA County District Attorney George Gascón, to not only address the symptoms or outcomes of oppression but to redesign and challenge the systems of oppression themselves," Hess said.
Ramirez is founder of the Healing Justice Transformative Leadership Institute and has been a transnational social worker for the past decade, committed to the transformation of harmful infrastructures, frameworks and systems to drive social change. She has been a leader in violence prevention, criminal justice policy advocacy and reproductive justice, and has worked extensively with immigrant and refugee populations. Ramirez also serves as a healing justice consultant and core steering committee leader for Trauma Informed LA.
Recently, Gascón announced new policies that no longer required victims to testify in order to receive victim services, and that the Los Angeles County District Attorney's Office would immediately begin extending services to families of those killed by law enforcement. Studies indicate that the reforms Gascón has announced to eliminate excessive sentences will enhance safety and ensure that California has the resources to invest in the types of services that are overwhelmingly favored by victims of crime.
To reference the work of our faculty online, we ask that you directly quote their work where possible and attribute it to "FACULTY NAME, a professor in the USC Suzanne Dworak-Peck School of Social Work" (LINK: https://dworakpeck.usc.edu)