The Health Consequences of Separating and Segregating Families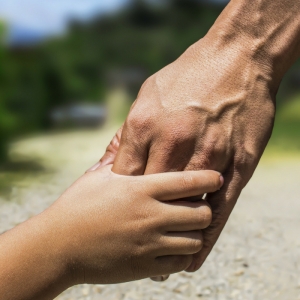 Clinical Assistant Professor Theresa Granger, PhD, MN, ARNP, FNP, NP-C, breaks down the unintended health consequences of separating and segregating immigrant families from a nurse practitioner's perspective.
When children are young, they learn from their surrounding environment and from individuals close to them. Mothers, fathers, grandparents, siblings, aunts, uncles, cousins, and friends all serve as important teachers. Immigrant children taken from their surroundings and from their primary support systems will deeply suffer. Not only have these children been taken from their parents and from their environment, they are expected to communicate and function in a culture that is different from their own.
The consequences of radically uprooting small children may have permanent effects, particularly with respect to growth and development milestones. There may be speech, psychomotor, and learning delays. In addition, these children may find it difficult to bond, trust, and interact with others. The longer children are separated from their parents, the more complicated these issues will become. For more information about growth and developmental milestones, consult the CDC Developmental Milestones site.
A Disruption to Sleep and Eating Patterns
During the first 4 to 6 years of life, the body is rapidly growing and developing. Sleep and nutrition are vitally important during this period. Any event, particularly a traumatic event, that disrupts sleeping and eating patterns may result in sleep disorders and feeding difficulties. Failure to thrive and anemia are of particular concern and are directly related to a disruption to nutrition and eating patterns and routines. Children being detained need to be (a) fed meals that are nutritionally sound and (b) monitored for weight loss and failure to thrive.
The Emotional Connection to Toilet Training
Toilet training is another major milestone that occurs during this time and a child's anxiety, confusion, and fear can regress a child's toilet training or severely impact his or her ability to become toilet trained. Emotional trauma may result in enuresis (inability to control urine) or encopresis (fecal incontinence usually due to impacted stool in the rectum). Treatment of these and the above described conditions will require immediate interventions by culturally sensitive, qualified health care providers.
Untreated and Undiagnosed Health Conditions
Most children are born healthy, but many are not. Health care providers are trained to gather detailed information with respect to pre-natal and birth histories. The purpose of gathering this information is to better understand health related conditions that children might potentially experience as they grow and develop. Congenital cardiac, respiratory, and musculoskeletal problems are examples of these conditions. Immigrant children who are detained (including those detained with parents) may have health conditions that are untreated (or even undiagnosed).
The Spread of Disease
Vaccinations and anticipatory guidance are major health agendas involving small children under the age of 6. Children living in crowded conditions with others are susceptible to a wide range of illness (many of which are vaccine preventable). Complications from contracting Hepatitis A and B include dehydration, liver, kidney, and blood disorders. Infections with Rotavirus may result in dehydration and diarrhea with severe cases requiring hospitalization. Illnesses related to Diphtheria, Tetanus, and Pertussis can result in heart and lung conditions and, in more severe cases, death. Haemophilus influenza and pneumococcal infections can result in sepsis and meningitis. For more information about vaccine preventable diseases in children from birth through 6 years of age, consult the CDC vaccine site.
Looking Forward
The full effects of separating immigrant children from their parents are not yet known. We know from similar incidents in history where children were radically separated from parents, that the trauma from separation and segregation is life changing for everyone involved, particularly for the children. Even if family reunification is successful, some families may not overcome the trauma that occurred. While the long-term effects of separating immigrant families is yet to be seen, professionals trained and experienced in working with children and families such as family nurse practitioners and social workers will be needed and will provide valuable services to detained families as reunification and detention continues.
To reference the work of our faculty online, we ask that you directly quote their work where possible and attribute it to "FACULTY NAME, a professor in the USC Suzanne Dworak-Peck School of Social Work" (LINK: https://dworakpeck.usc.edu)