Study Finds 1 in 7 California Children Suspected for Neglect or Abuse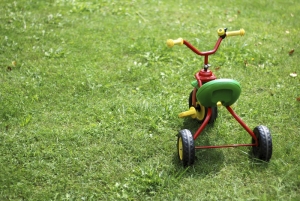 The Children's Data Network project at the University of Southern California School of Social Work has released data showing one in seven children born in California – 14.8 percent – were reported for suspected abuse or neglect before they were 5 years old, a much higher number than previously realized.  The study linked more than one million birth records to Child Protective Services (CPS) data and analyzed children's experience over a five-year period. Previous estimates of young children's CPS involvement in California have been based on one specific year of data, an approach that has yielded a much lower CPS involvement rate around 5 percent. 
"Linking birth records and Child Protective Services data allows us to follow children over a period of years and observe abuse and neglect dynamics for the population overall," said lead researcher and USC School of Social Work Assistant Professor Emily Putnam-Hornstein. "We typically discuss rates of Child Protective Services involvement based on just one year of data. Our study provides a more comprehensive picture of just how vulnerable California's youngest children are to abuse and neglect and other conditions necessitating CPS involvement."
The Cumulative Risk of Child Protective Service Involvement Before Age 5: A Population-Based Examination provides an unparalleled look into the total number of children who have become involved with CPS over a five-year period statewide. The project followed children born in 2006 and 2007 and documented which children were reported for maltreatment (child abuse and neglect), confirmed as a victim of maltreatment and/or placed in out-of-home foster care – all between birth and age 5. 

"The goal of our study was to provide the best possible information to inform policy and resource allocation related to child protection, as well as highlight where existing services could be better coordinated or improved," said USC's Jacquelyn McCroskey, the John Milner Professor in Child Welfare, who also worked on the study. "At the higher end, these rates are much greater than Child Protective Services in most counties are equipped to or should be expected to handle."
Not only did the report underscore the sheer number of children that Child Protective Services statewide are tasked with serving, but it also revealed unique factors that may result in a higher likelihood of later CPS involvement. These factors include the establishment of paternity at birth, low birth weight, maternal age and education, among others.
In addition to statewide data, cumulative reports were also developed for 38 individual California counties, including Alameda, Fresno, Kern, Los Angeles, Orange, Riverside, Sacramento, San Diego, San Bernardino and San Francisco. An Interactive Cumulative Risk Companion Report is also available at http://www.datanetwork.org/viz/cumulative.
In Los Angeles, for example, the highest rates of CPS involvement were in the Antelope Valley (20.8 percent) and South Los Angeles (19.8 percent), with more than one in five babies born in 2006/07 receiving at least one report to the Los Angeles Department of Children and Family Services  Hotline before they reached kindergarten. The Westside had the lowest rate with 6.9 percent reported for alleged maltreatment.
Funded by First 5 LA, the study was conducted from February 2013 to October 2014. Data and collaborative research partners included the California Department of Social Services, the California Department of Public Health, USC School of Social Work and the California Child Welfare Indicators Project.
The Children's Data Network
The Children's Data Network is a university, agency and community collaborative focused on the integration and application of data to inform programs and policies for children and their families. A project of the USC School of Social Work, the Children's Data Network is funded by First 5 LA and receives additional support from the Conrad N. Hilton Foundation, and also includes a partnership with the California Child Welfare Indicators Project.
The USC School of Social Work
The University of Southern California School of Social Work ranks among the nation's top social work graduate programs. A recognized leader in academic innovation, experiential learning, online education and translational research, the school prepares students for leadership roles in public and private organizations that serve individuals, families and communities in need. Its Hamovitch Center for Science in the Human Services was the first endowed research institute for interdisciplinary social work research and remains a pioneer in translational science – the acceleration of research findings into practice settings.
To reference the work of our faculty online, we ask that you directly quote their work where possible and attribute it to "FACULTY NAME, a professor in the USC Suzanne Dworak-Peck School of Social Work" (LINK: https://dworakpeck.usc.edu)