New gift recognizes USC social work staff members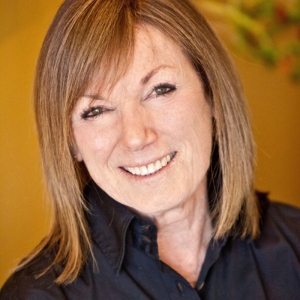 "Staff have helped me accomplish my teaching goals and faculty development work, and staff members contribute to my sense of well-being and community in the school. The staff have been as much my colleagues as the faculty."
For these reasons, Wendy Smith, who has worked at the USC Suzanne Dworak-Peck School of Social Work for 23 years, most recently as associate dean for curriculum planning and assessment and a clinical associate professor, before announcing her retirement earlier this year, has given $110,000 for staff awards – $100,000 to establish the Wendy Smith Endowed Staff Recognition Fund and an additional $10,000 to fund the first two years of the awards, which begin in 2018.
The fund will support the recognition of staff members with two annual awards: one that honors a staff member who demonstrates extraordinary performance or dedication to their work, and one that recognizes a staff member who exemplifies the values and mission of the school. Each award comes with a $2,500 gift.
"My husband and I have been fortunate enough to be able to provide scholarships and funds for books, and as I leave USC, I wanted to give a 'graduation' gift," said Smith, who will continue serving on the school's Board of Councilors.
History of giving back
Smith and her husband, Barry Meyer, have previously given to the school by supporting students. They established the Meyer Endowed Scholarship in 2001, awarding grants to students who were committed to careers in the field of child welfare. In 2008, they created the Frances Caple Book Fund to help students pay for books. In 2012, they established two scholarships for former foster youth: the Wendy and Barry Meyer Foster Care Alumni Scholarship to support current full-time students who have been in foster care, and the Wendy Smith Meyer and Barry Meyer UFC to USC Scholarship for students who have been participants in a United Friends of the Children transitional living, college sponsorship or college readiness program. In 2014, Smith and Meyer increased the Frances Caple Book Fund's endowment by 30 percent, allowing the school to provide much more in awards for students.
Smith's work background and passion lie with assisting foster youth. A licensed clinical social worker, Smith is the author of Youth Leaving Foster Care: A Developmental, Relationship-Based Approach to Practice, which uses multidisciplinary research to provide a new approach to working with youth who have been in the foster care system. The book gives a comprehensive overview of the challenges foster youth face and how their developmental paths affect their needs as they leave the system. Smith's relationship-based approach emphasizes understanding attachment experiences and disruptions, as well as the impact of unresolved trauma and loss.
She serves on the Los Angeles County Commission for Children and Families, where she is currently leading the development of a Los Angeles County Foster Youth Bill of Rights & Services in response to a July 2017 motion from the county Board of Supervisors. The commission convened a large work group of county departments and agencies, advocates, community-based organizations, foster youth and former foster youth to create this living document and develop innovative ways to disseminate it to foster youth of all ages and those who work with and care for them. In this role with the county commission, Smith also serves on the First 5 LA Board of Commissioners.
Smith was also a founding board member of the National Foster Youth Institute and was a board member of United Friends of the Children for 17 years. She served on the board of Venice Family Clinic, where she chaired the behavioral health and child development committee, and on the board of the Anti-Recidivism Coalition. She is a volunteer advocate with Human Rights Watch, working on juvenile justice issues and serving on the advisory committee of its Children's Rights Division.
At the USC Suzanne Dworak-Peck School of Social Work, Smith taught classes on theory and practice with children and families, and created a course on social work practice with transition-age youth. In her role as associate dean for curriculum planning and assessment, Smith led the reaccreditation process for the school. It was this experience that cemented her decision to make this gift to the staff of the school.
"That is something I could give that is much needed and much merited," she said. "None of the research, support to faculty or student support could happen without staff."