Marion Sanders, MSW '14, is on the Front Lines of the Battle to End Homelessness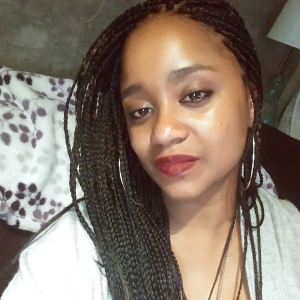 Marion Sanders knows what it's like to face adversity. Her dedication to supporting the homeless is a product of her own childhood trauma, which included being separated from her mother, who has experienced homelessness herself.
Unfortunately, Sanders' mother is not alone.
California has the highest poverty rate of any state in the union at 25 percent, and Los Angeles County suffers from the highest rate of homelessness in the state. Since 2000, median rent prices in the county have risen by 32 percent while median renter household income has fallen 3 percent. Meanwhile, the rate of construction of affordable housing units lags severely behind the demand from low-income renters. 
However, research from the Los Angeles Homeless Services Authority indicates that conditions may be improving, if slowly. In 2018, homelessness in the county decreased by 4 percent. At the same time, youth housing placements have increased by nearly 50 percent and there is an increased number of people moving into permanent housing.
On the forefront of the fight for greater income equality and improved access to services for those experiencing homelessness is Sanders, MSW '14. Sanders serves as the associate director of homeless systems integration for the Homeless Outreach Program Integrated Care System (HOPICS) of the LA branch of Special Service for Groups (SSG), a nonprofit health and human services organization that aims to meet the needs of vulnerable communities. Here, Sanders oversees the regional homeless system of care with a specific emphasis on access to services and street-based outreach.
She recently shared her personal motivation for pursuing social work, and shed light on the social factors that perpetuate inequality and what can be done to combat homelessness in LA. 
USC Suzanne Dworak-Peck School of Social Work: What factors influenced your decision to pursue a career working with the homeless? 
Marion Sanders: I was drawn to homelessness advocacy for very personal reasons. 
My mother had a substance dependence problem, and as such, my siblings and I were removed from our household when we were young. Though I was adopted by relatives and never experienced homelessness myself, the early exposure to addiction and the experience of family separation was traumatizing. My mother has experienced homelessness on and off for a number of years. 
While these experiences were difficult, they provided me with a deep-seated empathy for people experiencing family separation and homelessness. 
USC: Why did you decide to pursue your MSW at USC, and what have been some of the highlights of your experience in the program?
MS: Around the same time that I began my master's degree in public administration at Cal State Long Beach, I began working with transition-age youth ages 16 to 24 through SSG. An advisor urged me to consider social work as a means to further my goal of helping people. I was extremely skeptical since my own experiences with social workers were intimately tied to my childhood displacement and a cultural misperception that the only thing social workers do is remove children from their families.
However, after conducting some research, I realized that an MSW program could equip me with the skills and experiences necessary to become a more effective advocate for disenfranchised communities of color and even put me in a position to influence policy and the larger systems that perpetuate social inequities such as homelessness. USC, of course, has one of the most comprehensive and reputable programs in the country, so I chose to apply to the USC Suzanne Dworak-Peck School of Social Work. SSG afforded me an unexpected opportunity to work in their HOPICS division the same year that I was accepted into the school. 
A course I took on the neurobiology of trauma proved to be one of the most enriching experiences of my time at USC. Learning about the ways in which the human neurobiological system responds to formative psychological experiences—and the role these systems play in generating emotional reactions—enabled me to contextualize and process the impact of my own childhood experiences. 
USC: In what ways has your social work education augmented your effectiveness as a homelessness advocate? 
MS: My social work education armed me with the knowledge and skill set necessary to optimize the regional support systems in place by maximizing access to critical services for those experiencing homelessness. 
However, my role has really evolved at SSG since receiving my MSW. I initially began as a case manager, helping youth obtain employment and get off of probation. This involved much more micro-level work than what I do today.
While I found case management and clinical work extremely rewarding, I was prepared to take on a role involving more systemic-level organizing, thanks in large part to the knowledge I gained at USC. My MSW expanded my understanding of the role that social workers can play in creating large-scale change through advocacy, policymaking and organizing. I also learned that understanding a person in their unique environment enables more effective consideration of the cultural complexities and societal barriers that may prevent people and communities from thriving. 
Today, as associate director of homeless systems integration at HOPICS in service planning area (SPA) 6, which encompasses South Los Angeles, Compton and Lynwood, my work involves a much more macro-level focus on regional coordination. This requires bringing together community stakeholders, including anyone working with individuals or families who are experiencing homelessness, to ensure that we are leveraging all available resources to create an effective continuum of care. The ultimate goal of this work is to bring homelessness to a functional zero in SPA 6. 
Finally, I serve as the SPA 6 representative on both the Los Angeles Regional Homelessness Advisory Council and the Measure H Revenue Planning Committee. In these spaces, I advocate for increased accountability to those experiencing homelessness, seek to increase efficiency of resource allocation and work to facilitate the effective integration of mainstream systems, including the Los Angeles County Department of Public Social Services and the Los Angeles County Department of Mental Health.
I liken my role to that of an air traffic controller—I am managing systems from a bird's-eye view to ensure that everything runs smoothly. However, I make a real effort to remain connected to the reason why I do this work: the people experiencing homelessness. I often describe homelessness like watching trauma happen in real-time. 
USC: What do you think are the most important measures for combating homelessness in LA County and elsewhere? 
MS: In terms of daily practice, we can all cultivate empathy and give people the dignity they deserve as human beings. This might be something as simple as making direct eye contact, smiling or saying hello. I would encourage every person to seek an understanding of the complex sociological causes underpinning issues such as homelessness—rather than assuming something is inherently "wrong" with a person experiencing hardship. 
In terms of effecting systemic change that can mitigate homelessness, institutions of higher education have the potential to create meaningful movement by proactively destigmatizing the issue in the classroom. I believe the advocacy work being done at the USC Suzanne Dworak-Peck School of Social Work is a great model for this need; however, there is always more to be done. 
I also want to stress that, in many ways, homelessness is a civil rights issue, though not often portrayed as such.African Americans and Latinos are the face of homelessness in LA County. However, African Americans are the only ethnic group severely overrepresented and disproportionately affected by homelessness. For this reason, I think it's critical to create culturally informed interventions, create broader awareness in order to combat stigma, and actively work to remove the institutionalized systems that perpetuate inequality. 
To reference the work of our faculty online, we ask that you directly quote their work where possible and attribute it to "FACULTY NAME, a professor in the USC Suzanne Dworak-Peck School of Social Work" (LINK: https://dworakpeck.usc.edu)