"I'm Not Working With 'Them'": Upholding Social Justice in Field Practicum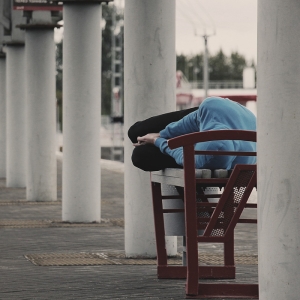 Brittani Morris, clinical assistant professor of field education, and her field colleagues believe that expanding social justice training may better equip social work students for success in challenging field placements.
Most social workers would agree with Brittani Morris' assertion that "the mission of social work should be to provide critical services to and advocate for members of vulnerable populations with compassion and empathy." Just how to achieve this, however, remains a subject of debate within the field.
According to Morris, a clinical assistant professor of field education who has recently been elected vice chair for field education of the Department of Adult Mental Health and Wellness at the USC Suzanne Dworak-Peck School of Social Work, social work professionals focus much of their time and resources on building systems to combat external stigmas—yet often neglect to address their own biases. This has played out in a troubling trend, Morris says, as a growing number of social work students refuse to accept field placements working with certain populations.
To address the factors driving this phenomenon, Morris co-presented an interactive workshop for social work field placement professionals at the Annual Program Meeting for the Council on Social Work Education (CSWE) in Orlando, Florida, on Nov. 10. During this workshop, Morris and her co-presenters, Clinical Associate Professors of Field Education Stephanie George and Amber Ford, sought to promote more comprehensive social justice education to prepare social work students for success in their field placements.
Why social work students may refuse field placements
Morris, who specializes in field work placement and education through the school's Virtual Academic Center, says that social work students may express aversion to certain field placements for a number of reasons.
Sometimes—as she illustrated to workshop participants through a series of case vignettes—these reasons are valid and should be honored. "For instance, if a student has lasting trauma from an experience with intimate partner violence (IPV), it may be inappropriate to insist that they work with perpetrators of domestic abuse in their field placement," she said. Still other students cite a conflict of values, often when faced with a potential placement in a religious organization.
In some cases, students may reject a field placement due to discomfort with working in a new environment and the challenges that may come with it. "Social work students often feel pressured to have all the answers and fulfill their duties perfectly—which can lead them to reject their assignment out of fear of failure," Morris said.
She offered an example of a previous student who had expressed that she did not want to be placed at a homeless shelter because she had never met a homeless person before, and had trouble relating to homeless people or understanding the circumstances that may lead to homelessness.
On some rare occasions, Morris said, "there are students who simply don't believe some segments of the population are worth serving—these students may be blatantly prejudiced against a certain sexual identity, race, ethnicity, religion, gender or economic strata." In these cases, the placement team and the student's advisor may need to re-evaluate whether the student is an appropriate fit for social work—and how they can meet the needs of the agencies they are working with and the populations those agencies serve.
The role of a field placement team
The workshop emphasized the critical role of field placement coordinators and advisors in honoring not only social work students, but also the agencies with which they place students and the vulnerable populations that these agencies serve. According to Morris, "it is important for schools to take the time to understand the needs of the student, agency and population being served. At times, this requires taking extra steps to understand a student's hesitancy and explore if they have been properly matched prior to the placement notification."
Morris believes that if working with a specific set of clients could trigger symptoms of anxiety, stress or PTSD for a student, then a field placement should be reassigned. However, if a student expresses dissatisfaction with his or her placement for another reason, it is the duty of the placement team and social work educators to address students' anxieties, biases and stigmas head-on by arming students with resources to expand their understanding of the population in question.
The National Association of Social Workers (NASW) Best Practice Standards in Social Work Supervision and the NASW Code of Ethics provide placement educators with a sound framework upon which to determine best-fit placements and evaluate individual students' needs.
Promoting social justice education to increase empathy
The Nov. 10 workshop, which included the presentation of a series of case vignettes and a breakout session in which placement team professionals assembled in small groups to discuss their personal experiences and strategies for addressing field placement issues, culminated in a discussion of the critical role of social justice education.
"Students may be entering social work education with an expectation that their careers will consist solely of traditional 50-minute psychotherapy sessions," Morris said. "Without adequate education on social justice issues such as poverty and inequity, social work students may be unprepared to advocate effectively for vulnerable populations in the field."
To properly address these unrealistic expectations about what social work is—as well as the growing rate of students refusing to work with certain populations in their field placements—Morris and her colleagues are seeking to better promote the pursuit of social justice through empathetic, evidence-based practices. The workshop presenters encouraged social work educators to discuss current events with their students, encourage participation in local and national advocacy days, and assign more social justice-focused projects.
"If we cultivate a more comprehensive understanding of social justice on the front end, students will be less likely to reject their field placement—since they will likely have developed deeper empathy, understanding and appreciation for vulnerable populations," Morris said.
To reference the work of our faculty online, we ask that you directly quote their work where possible and attribute it to "FACULTY NAME, a professor in the USC Suzanne Dworak-Peck School of Social Work" (LINK: https://dworakpeck.usc.edu)