How People with Schizophrenia Stay Productive While Managing Symptoms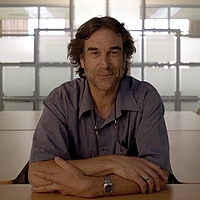 New research shows that people who have schizophrenia can still live independently, pursue higher education or hold down a demanding job. In fact, many do manage their illness and live full and highly productive lives.
In a first-of-its-kind study published in Psychiatric Services, researchers at the David Geffen School of Medicine at UCLA, the USC Gould School of Law and the USC Suzanne Dworak-Peck School of Social Work examined coping strategies for individuals with schizophrenia who are managing high-level careers.
"To the best of our knowledge, no previous studies have addressed how individuals with schizophrenia who also met some definition of recovery manage the symptoms of their disease," said Amy Cohen, an associate research psychologist in the department of psychiatry and biobehavioral sciences at the Geffen School and the study's first author.
Forging paths to recovery
The researchers conducted up to three interviews each with 10 men and 10 women with schizophrenia from the Los Angeles area. All of them continued to have some psychotic symptoms even as they were employed in professional, technical or managerial occupations.
Findings indicated the interviewees had adopted numerous coping strategies to prevent and deal with symptoms, including avoiding stressful situations, staying away from alcohol and drugs, and taking their prescribed medications. Those interviewed also said they try to interact with people who are supportive and non-judgmental and that they use various cognitive strategies to help them reason through problematic thoughts and whether or not those thoughts are based in reality.
The subjects also mentioned religion and spirituality, and exercise and diet, as ways they prevent or deal with psychiatric instability, Cohen said. Some individuals reported that calm, soothing places help them cope while others said they preferred to seek out more activity.
And some said jobs and educational activities could be distracting, but others said school or career help by providing a sense of belonging.
"One big surprise — and disappointment — was the disparity between the education of these individuals and the salaries they were earning," Cohen said. "Most of the patients studied had college or advanced degrees but still made less than $50,000 annually despite working in a large, urban city."
Even with the various coping strategies they employ, about half of those surveyed reported having difficulty managing their daily lives, not having felt close to another person within the prior week and experiencing recent hallucinations or delusions — which are characteristic of the disorder.
"These findings will be useful for creating new interventions to help a wide range of individuals with schizophrenia cope with symptoms. We can build on this work to examine larger samples to see if these coping themes generalize," said co-author John Brekke, the Frances G. Larson Professor of Social Work Research at the USC Suzanne Dworak-Peck School of Social Work.
He hopes these findings can also help curb social stigma, which continues to be a serious problem for those affected by schizophrenia and other mental illnesses.
"There is a widespread misunderstanding that individuals with schizophrenia are violent and dangerous, often homeless, and beyond help,'' Cohen said.
Offering hope
Prior studies have shown that half to two-thirds of people with schizophrenia will significantly improve or fully recover, enabling them to live fulfilling and productive lives. Cohen said she hopes the findings provide encouragement for people battling the stigma of mental illness and that the study helps inform treatment for schizophrenia.
"The bulk of treatments for schizophrenia were developed from observations of individuals who are quite ill or hospitalized, rather than patients who have achieved a level of recovery," Cohen said. "And the prevailing medical model continues to presuppose the expertise of the clinician over the individual with the disorder. This study allows for new insights by leveraging first-hand experiences of those with schizophrenia."
The research was supported by a grant from the Greenwall Foundation to Elyn Saks of the USC Gould School of Law and by a Larson Research Award to Brekke. Cohen receives research support from Ameritox, a drug testing and pain medication monitoring firm.
To reference the work of our faculty online, we ask that you directly quote their work where possible and attribute it to "FACULTY NAME, a professor in the USC Suzanne Dworak-Peck School of Social Work" (LINK: https://dworakpeck.usc.edu)