Halperin Earns Lifetime Achievement Award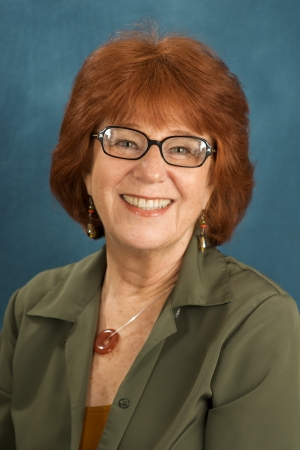 Heather Halperin, clinical associate professor of field education at the USC School of Social Work, has been selected to receive the National Association of Social Workers Lifetime Achievement Award by the California Chapter's San Fernando Valley Local Unit for her decades-long career dedicated to the welfare of children and families, as well as the training and education of future social workers.
"This award represents a culmination of a whole lifetime where I have grown into what I'm now doing," Halperin said. "And I am continuing to grow. This is also a beginning for me to continue doing my work. I always see that there's more to do."
Halperin spent many years of her career working with abused children, mostly at Children's Hospital Los Angeles, where, among other duties, she organized and implemented a National Institute of Mental Health-funded interdisciplinary program for families of hospitalized abused and neglected children, as well as consulted and taught within the hospital and community about family violence. She also worked in the foster care system and provided psychosocial services in agency, hospital and court settings.
In 1983, Halperin joined the USC School of Social Work, where she served as chair of the field placement committee for foundation-year students. Today, she continues to assist in field placements and serves as an academic advisor in the school's Virtual Academic Center.
"I stayed at USC because every year there are new people, new challenges and new experiences," she said. "The school is ever-changing, and I want to be a part of that."
In addition to her role at the USC School of Social Work, Halperin has held a private practice in the San Fernando Valley for more than 30 years. When she first established her clinical practice, which she started after working at Children's Hospital, her business model was a novel one: she created working relationships with doctors who had their own practices but who also had been used to working with social workers in hospital settings.
Judith (Judy) Harris, chair of the NASW San Fernando Valley Local Unit and an alumna of the School of Social Work, pointed to Halperin's pervading warmth, many years of clinical practice in the San Fernando Valley and long-standing dedication to the training of social work students as outstanding reasons for this recognition.
"Heather received this award because of the fact that she is a social work educator and contributed so much, not just in direct practice but in educating thousands of future social workers over the years," Harris said. "Her caring and dedication to social work ethics and values are very widespread."
Halperin will receive the award alongside one of her former students, Jose Paez, MSW '01, who will receive the Social Worker of the Year Award. Paez now teaches at California State University, Northridge, in the College of Social and Behavioral Sciences. He and Halperin will present a talk on resilience and self-awareness, and how both relate to the ability to advocate.
A second USC alumnus, Jeffrey Bernhardt, MAJCS/MSW '94, will receive the Social Work Image Award.
The awards will be presented March 24 at the San Fernando Valley Local Unit's Social Work Month reception in North Hollywood, Calif.