Graduating Students Find Inspiration in Personal Histories
This year, the USC Suzanne Dworak-Peck School of Social Work will graduate nearly 900 students. Among those participating in Commencement on May 12, 2017, are Delphie Morales, Sophay Duch, Dexter Egleston and Janice Boafo. Each has a different story to tell, but they are ones that allow them to better connect with the vulnerable populations they will be helping as professional social workers.
Delphie Morales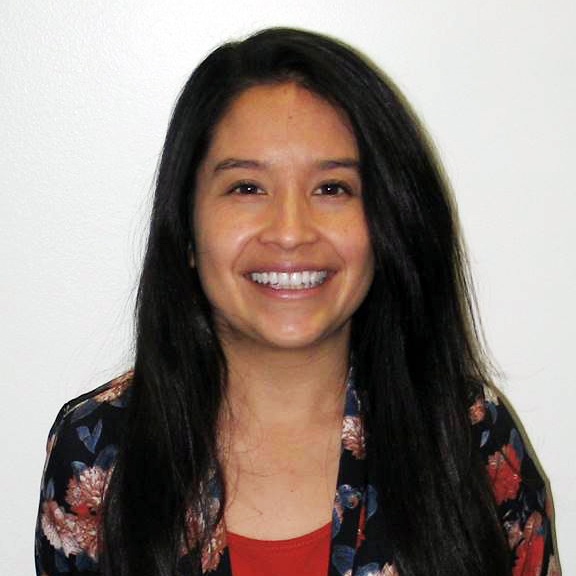 Delphie Morales turned personal struggle into a career helping others. Having experienced poverty growing up and battled depression for years, Morales used her lived experiences to inform her work as a social worker.
She spent most of her time as an undergraduate at the University of California, San Diego, experiencing bouts of depression.
"I wasn't sure what my post-undergraduate plans would be, but one thing was still in my heart – I wanted to help underserved communities of color, the type of communities that I grew up in," she says. "After doing research on social work programs, a friend of mine encouraged me to apply to USC. By God's grace alone, I was accepted."
At the USC Suzanne Dworak-Peck School of Social Work, Morales says she found her way.
"Before the four and a half years in and out of depression, I was a confident, out-spoken young woman, who wasn't afraid to take on new challenges," she says. "My time at USC allowed me to experience that once again, whether it was feeling confident in the papers I submitted, sharing my opinions in the classroom or joining student organizations, as well as a fellowship that allowed me to take on leadership positions."
She channeled that personal growth into advocacy for the homeless. As a Community, Organization, and Business Innovation fellow, Morales spent the last semester of her graduate school career as a full-time intern with the school's Homelessness, Housing, and Social Environment research cluster, working on the Grand Challenge to End Homelessness. She assisted in the collection of data for the 2017 Greater Los Angeles Homelessness Count, brought community stakeholders together to collaborate on USC's Homelessness Awareness Week, and helped plan the Activating Community and Policy Responses to Homelessness forum.
"My interest in poverty and homelessness stems from my personal upbringing. I saw firsthand the psychological, physical and emotional effects of financial hardship," she says.
Morales moves on from USC to work as a behavioral therapist at the Illumination Foundation, serving individuals experiencing homelessness. In the long term, she would like to become part of local government in Pasadena, California, to ensure low-income communities receive the resources they need.
"This cycle of poverty that often leads to homelessness is prevalent in my predominantly African-American and Latino community. It's one that I've experienced, it's one I know the children I have worked with are experiencing, and it's one that over 47,000 individuals in Los Angeles County are experiencing every day," she says. "It's also one I aim to break."
Sophay Duch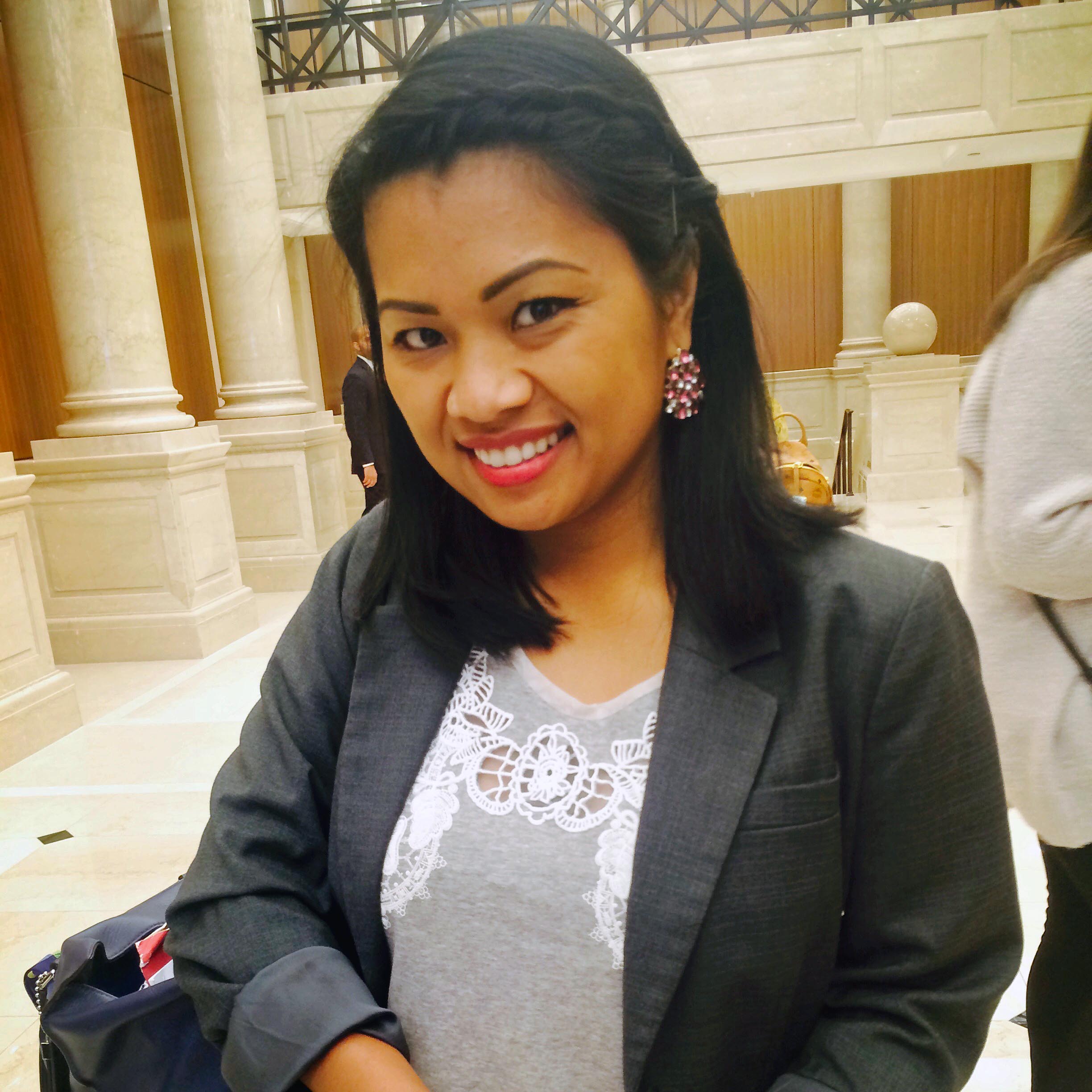 Sophay Duch, whose family fled genocide in Cambodia during the Vietnam War, is a first-generation college and graduate student. As the child of refugees and an immigrant herself, Duch has a unique outlook on the social work profession. When her family arrived in the United States, they found a lack of resources meant specifically for Southeast Asian communities.
"The experience of displacement and learning to build communal resilience informed my social justice work from an early age," she says. "I had to learn to find resources and to make meaning of my new home. My community taught me about struggle, strength and compassionate love. My Buddhist faith reminds me about finding oneself in the reality of groundlessness and seeing things as they are."
At the USC Suzanne Dworak-Peck School of Social Work, Duch was a Dean's Leadership Scholar. She says the professors she had served as role models for how she would like to conduct herself as a social worker.
"Instructors like professor Sandra Hill-Glover received me as my full and whole self. She helped nourish my curiosity and provided me a safe place when an unexpected life situation happened. She embodied the social work values and modeled leadership and professionalism that I will take with me," she says. "And it was refreshing to be taught and mentored by professors of color. I've also felt hopeful when my white professors [served as allies] and used themselves as a tool to talk about challenging topics."
After graduation, Duch will be moving to the Bay Area to work on her clinical licensing hours at the Women's Therapy Center in Berkeley, California. Ultimately she hopes to give back to immigrant communities.
"My long-term goal is to open a private practice with a team of clinicians offering an array of culturally competent healing interventions," she says. "I would like to concentrate my practice on serving refugees and immigrant families. I want to be part of the next generation of Cambodian Americans to help heal our community."
Dexter Egleston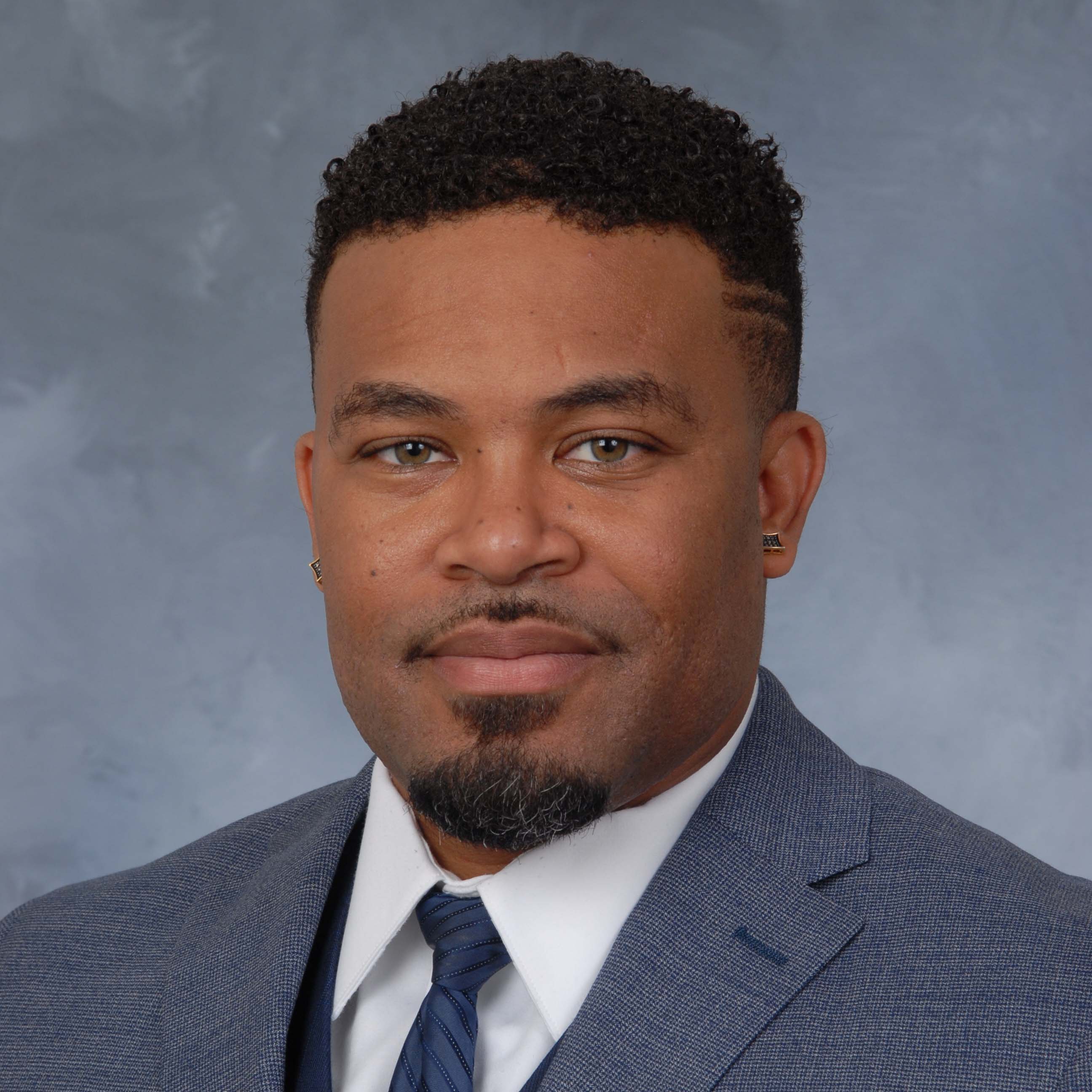 Growing up in South Los Angeles, Dexter Egleston became a product of his environment and found himself labeled a troublemaker by those in authority.
But Egleston knew that wasn't his destiny. To get away from his troubled neighborhood, he joined the Marine Corps.
"While in the Marines I was able to move up through the ranks fast," he says. "My time running the streets in LA served me well because I was able to function in very stressful environments."
Egleston served multiple tours of duty to Iraq, returning home traumatized. He left the military only to find he did not know how to successfully reintegrate back into civilian society, so he went back to work as a military police correctional supervisor at the brig on Camp Pendleton.
"During my time there, I interacted with what some would deem the bottom 10 percent of society, but I was able to see them as human beings," he says. "Many of the individuals incarcerated at the brig were suffering from the same symptoms I was suffering from – they just coped with them differently. My job began to feel like I was hurting my fellow service members, rather than helping them."
When his post-traumatic stress eventually forced him to retire from the military, Egleston didn't know what to do. But when a recruiter from the USC Suzanne Dworak-Peck School of Social Work contacted him and told him about the school's military social work program, Egleston felt revived.
"That day my life had purpose again. My mission no longer was to pick up a weapon and engage the enemy, but to ensure I keep as many service members in the fight," he says. "The pain I endured gives me the fortitude to work with traumatized service members."
Following graduation, Egleston will be working as a program manager for the Supportive Services for Veteran Families program at Interfaith Community Services in San Diego, California.
"I decided to follow my school's lead and place my focus on one of social work's 12 Grand Challenges – ending homelessness. My program directly addresses this issue within our military community," he says. "Doing the work of a clinical social worker is hard, but I have learned how to use my lived experience and be an agent of change."
Janice Boafo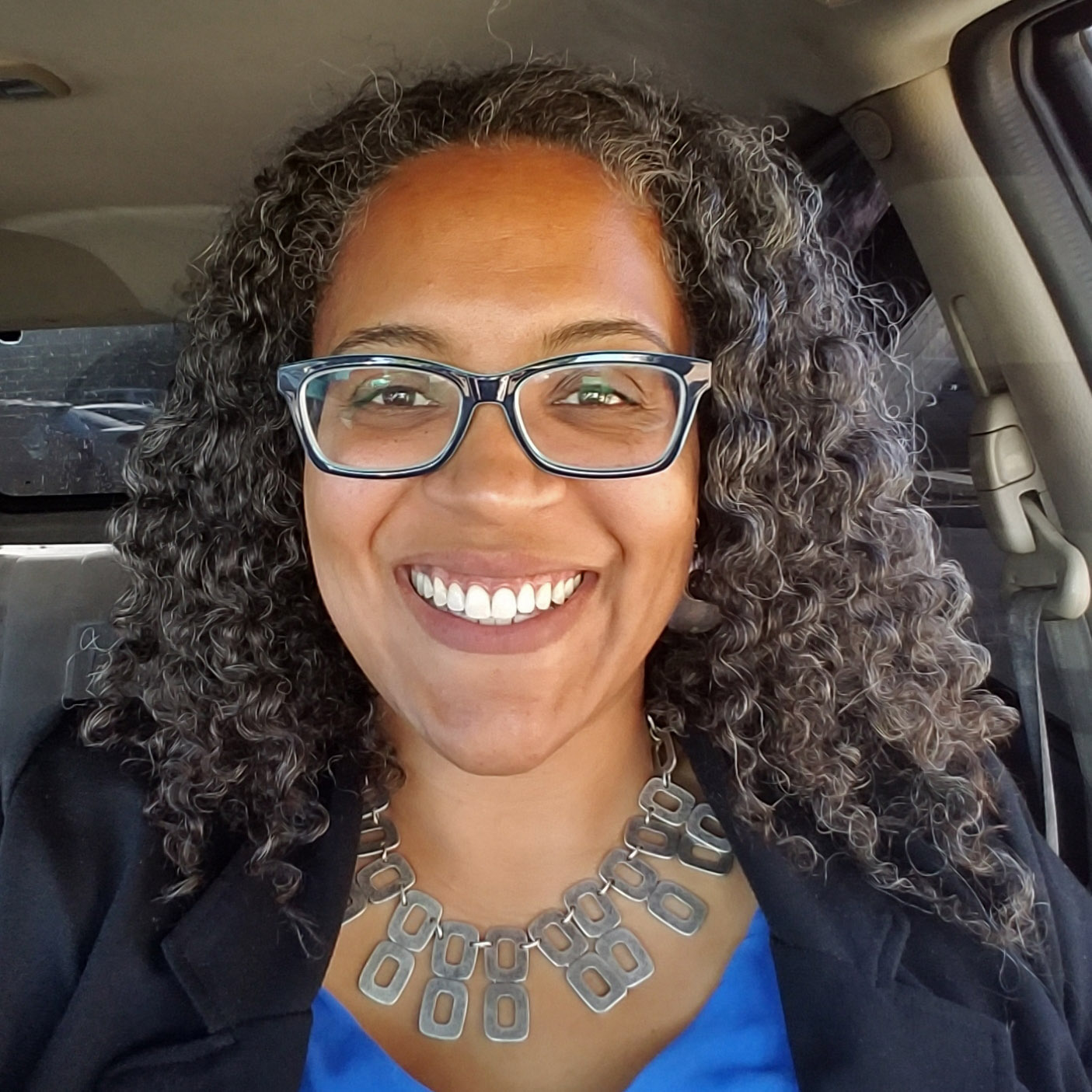 It would be easy to write Janice Boafo off as a statistic, as just another teen mother who came from a broken home. But her story is not that simple.
Her father, an African immigrant, battled drug addiction and was in and out of prison most of her life. Her mother, who suffered from severe and persistent mental illness, raised her and her brother alone. The small family lived on public assistance benefits and often skipped meals. Boafo and her brother also ended up in foster care.
"The chaos of my childhood never became routine, and I always felt unsure of what the day would bring," she says. "Much like a scar, my life experiences became an unforgettable reminder – an impetus for change and a monument to the power of resilience."
Throughout the rest of her life, Boafo witnessed "the best and the worst that the mental health and child welfare systems have to offer" through visits to jails and halfway houses to see her father, living in foster homes, and finding her mother after suicide attempts.
"Each encounter [with social service providers] fed my desire to do more to help 'kids like me,'" she says.
Despite her hardships, including leaving high school during her sophomore year to support her family and having her own child at 19, Boafo persisted. She managed to still finish high school on time through a continuation program and even attended her first day of community college with her four-day-old son. Over the next 13 years, she worked full time, often holding down two or three jobs at once, and eventually graduated with an undergraduate degree from California State University, Northridge.
At the USC Suzanne Dworak-Peck School of Social Work, Boafo excelled. She worked as a graduate assistant to the school's Committee on Diversity and Inclusion, and was awarded a CalSWEC stipend and Dean's Scholarship.
Boafo has accepted a position as a child welfare social worker with the County of Ventura Human Services Agency. She also plans to continue on the path to academia by writing, researching and presenting at conferences, and will be presenting on diversity and inclusion in social work education along with USC faculty at the NASW Florida Chapter conference and CSWE Annual Meeting later this year.
"I am never far from my past when engaged in social work," she says. "Obtaining an MSW degree is a means to honor my culture, life experiences and my personal commitment to social justice, and I do not take this responsibility lightly. For many social workers this is just a job, but for the people we serve, this is life and death."