Formerly incarcerated Trojan works to dispel the stigma that afflicts others like her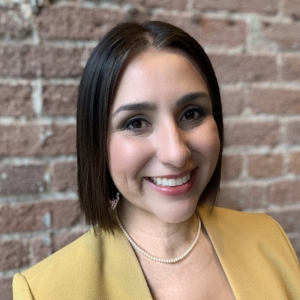 The USC student support group Unchained Scholars helped Genevieve "Genna" Rimer on her path to a doctorate in social work.
Genevieve "Genna" Rimer does not dwell on her past, but that doesn't mean she runs from it.
As someone who was once incarcerated, she found the task of finding a job to be daunting — even after she earned her bachelor's and master's degrees. The stigma followed her as she entered the doctorate program at the USC Suzanne Dworak-Peck School of Social Work. However, it was at USC that Rimer found others who had similar life experiences. This small group eventually became Unchained Scholars, a USC student-interest group whose goal is to help social work students with past convictions navigate the university experience, as well as a career in social work.
Much like the other Unchained Scholars, Rimer wants to use her own experiences – along with her degrees in social work – to inspire and help others with a similar past break down the barriers in academia and combat bias in the workplace.
"When [Unchained Scholars] started, it wasn't what it is today," Rimer said. "It was just a group of people meeting informally because we had a shared past — and a shared future.
"I've had the opportunity to kind of watch this group evolve from an informal group of people that shared a common passion and a common history and grow and evolve into a dynamic student interest group that has done some incredible things at USC."
Breaking barriers
The desire to help has always been a part of Rimer's life. Growing up, she wanted to become a teacher. However, due to some self-described "pretty bad choices" – which resulted in tough consequences including a criminal record – Rimer's teaching path was cut short.
In 2006, following her incarceration, she began to look to other avenues that would still allow her to help others. She re-enrolled in college at California State University, Los Angeles, and chose social work as a major.
"Not really knowing anything about the profession, I took my transcripts, walked over to the social work department, handed it to a student worker sitting behind the front desk, and was like, 'I think I want to become a social worker,'" Rimer said.
Eventually, she earned both her bachelor's and master's degrees, but still had trouble finding a job as a social worker.
"I had a lot of difficulties finding employment because of my past convictions, and so I realized in order to prove myself to people I needed to counteract those convictions with accomplishments," Rimer said. "I began to find freedom through the halls of academia."
A path forward
That call to academia led her to USC, where she entered the Doctor of Social Work program. But even as a doctoral student, Rimer didn't feel like she belonged on campus, until she found a small group of people that had similar life experiences. Enter Unchained Scholars.
"We were all really aware of the barriers that we faced within the social work profession itself, and we all had a passion to help people and to use our stories to be agents of change," Rimer said.
"We are formerly incarcerated, and we do have strengths," she said. "We are equipped to be able to empower those that have similar shared experiences because of who we used to be."
But she also said the world of social work hasn't always embraced the idea of "shared experiences": Social work professionals generally are taught to be very careful as to how much of their personal lives they disclose. Given her own time incarcerated, Rimer was often advised to keep that to herself.
"It's a really powerful way to say I am who I am today because of what I have learned from the past," she said.
Whether it's bringing in guest speakers, organizing events or simply offering each other support, Unchained Scholars aims to show students that they belong. But Susan Hess, a faculty adviser to Unchained Scholars, said Rimer's influence has extended into actual changes within the university. Rimer has provided guidance on admissions policies for the social work school, specifically around the conviction question on the college's application.
"Rimer envisions a world where people are able to harness their personal lived experience as a strength and a place within a profession that no longer shames its own for having a past," said Hess, who is also a clinical associate professor of field education at the social work school.
Finding jobs for formerly incarcerated people
Rimer graduated in 2020 with a Doctor of Social Work degree and is now the Director of Inclusive Hiring at the Center for Employment Opportunities, a nonprofit that works to transition those recently released from incarceration back into the workforce. She also supervises Master of Social Work interns from USC for the Forestry and Fire Recruitment Program, which assists people released from California's fire camps in transitioning to a professional firefighting career.
Though it took her some time to get to this point, she said she's proud of the work she does, and at a place she feels would make the little girl who just wanted to help people proud:
"I've worked really hard on who I am today — that includes all of those degrees, but more importantly, it includes all of the barriers that I've had to overcome."
To reference the work of our faculty online, we ask that you directly quote their work where possible and attribute it to "FACULTY NAME, a professor in the USC Suzanne Dworak-Peck School of Social Work" (LINK: https://dworakpeck.usc.edu)