Dana Suskind, MD, to Deliver Keynote Address at USC Social Work 2022 Commencement Ceremony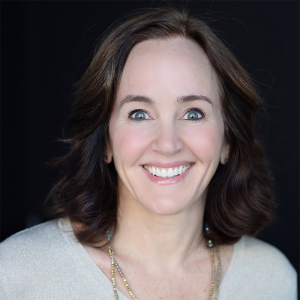 The USC Suzanne Dworak-Peck School of Social Work is excited to welcome Dana L. Suskind, MD, of the University of Chicago as keynote speaker for its 2022 Commencement Ceremony on May 13, 2022. Dr. Suskind is a national thought leader in early language development, optimizing foundational brain development and preventing early cognitive disparities and their lifelong impact. Drawing from a career devoted to encouraging parents, Dr. Suskind will speak to the pressing need for our society to recognize and support the day to day needs of parents and caregivers in nurturing the brains and bodies of our nation's future, our children.
"I don't think there has been a more urgent need, in our country and around the world, for the constructive problem solving defined by the social work profession," Suskind said. "As the daughter of a social worker, I could not be prouder or more honored to be giving the commencement speech to the graduating class of 2022!"
Dr. Suskind attributes the exposure to her mother's important work as a social work practitioner in Baltimore as a significant influence on the focus of her own career. Her work as a leading pediatric cochlear implant surgeon gave her direct, personal experience in the social determinants of health and motivated her to shift her focus toward health disparities. She noticed a disturbing difference in the post-surgery language acquisition of some of her young patients that she traced directly to the quality and quantity of conversation with parents and caregivers. Inspired to create evidence-based programs aimed at taking a public health approach to early learning, she developed population-level interventions.
She is the founder and co-director of the TMW Center for Early Learning + Public Health at the University of Chicago. Her groundbreaking, bestselling book "Thirty Million Words: Building a Child's Brain" outlined an evidence-based program designed to help narrow the language gap between children from lower-income families and those in wealthier households. She founded Project ASPIRE to bring that program into lower socioeconomic status homes in an innovative, technology-enabled, multimedia platform that provides behavioral intervention for children and education for parents.
Her latest book, "Parent Nation: Unlocking Every Child's Potential, Fulfilling Society's Promise," weaves together the latest science on the developing brain with heartbreaking and relatable stories of families from all walks of life – including those of her own family, and her mother's inspiring social work career. It is a beautiful and compelling guide to how brain science can inform not just what we do at the individual level for children but also what we can do at the societal level to help families meet the developmental needs of their children.
"Dr. Suskind is an important voice for all social workers to hear and bring into our work," Dean Sarah Gehlert said. "Her transdisciplinary research and population-level interventions have the potential to transform how we view the role of parents and caregivers in our society. Her work is a demonstration of the social determinants of health in action."
A professor of surgery and pediatric otolaryngologist, Dr. Suskind is the director of the University of Chicago's Pediatric Hearing Loss and Cochlear Implant program. She has received several awards for her work, including the Weizmann Women for Science Vision and Impact award, the Chairman's Award from the Alexander Graham Bell Association for the Deaf and Hard of Hearing, and the John D. Arnold, MD Mentor Award for Sustained Excellence from the Pritzker School of Medicine.
To reference the work of our faculty online, we ask that you directly quote their work where possible and attribute it to "FACULTY NAME, a professor in the USC Suzanne Dworak-Peck School of Social Work" (LINK: https://dworakpeck.usc.edu)