Alum, veteran and firefighter addresses mental health issues of veterans and first responders in OWN special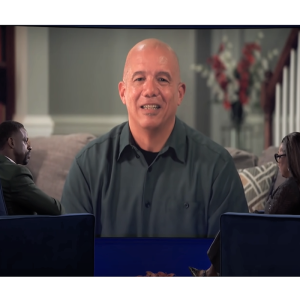 Michael Washington, MSW '19, is a retired Marine and firefighter. Now, as a social worker and therapist, he uses his personal story to help his fellow veterans and first responders address issues of stress, PTSD and suicide. 
In an OpEd for The Washington Post, Washington candidly shared details of his own mental health journey, which caught the attention of Oprah Winfrey. Washington's story was featured in a June 2021 special on OWN, "Honoring our Kings, Celebrating Black Fatherhood," including a interview with hosts Winfrey and Sterling K. Brown.
To reference the work of our faculty online, we ask that you directly quote their work where possible and attribute it to "FACULTY NAME, a professor in the USC Suzanne Dworak-Peck School of Social Work" (LINK: https://dworakpeck.usc.edu)