The Many Faces of Dementia
Date:
Friday, March 16, 2018
8:45 a.m. - 3:45 p.m.
Location:
Radisson Hotel Los Angeles Midtown at USC
3540 S. Figueroa St.
Los Angeles, CA 90007
Sponsor:

USC Alzheimer's Disease Research Center, USC Roybal Institute on Aging
Cost:

$85 Regular registration and $65 for full-time students
Tickets: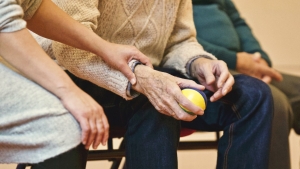 Details:
The Many Faces of Dementia: It's Not All Alzheimer's Disease is a one-day conference designed to bring together health care professionals, clinical researchers, residential care facility and community agency administrators, and providers in the greater Los Angeles area, who provide care for persons with Alzheimer's disease and other dementias. This year's conference will focus on non-Alzheimer's dementias. The morning session will include speakers discussing the presentations, course, and treatment approaches for the major dementias: fronto-temporal dementia, Lewy body dementia, vascular dementia, and early onset familial Alzheimer's disease. The afternoon will include a presentation on advances in diagnostic imaging in the differential diagnoses of dementia; a facilitated panel presentation of individuals with dementia and their care partners; and a presentation regarding community-based resources and support for families.
CEUs available.