Social Work Month: Celebrating Leaders, Advocates and Champions
Date:
Wednesday, March 28, 2018
6-8:30 p.m.
Location:
Museum of Latin American Art (MOLAA)
628 Alamitos Ave.
Long Beach, CA 90802
Sponsor:

USC Suzanne Dworak-Peck School of Social Work Alumni Association and NASW-USC Unit
Contact:
hfrederi@usc.edu
Cost:
Tickets: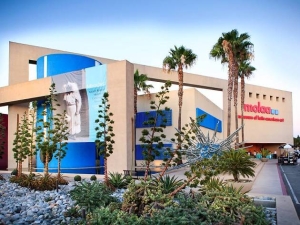 Details:
Celebrate Social Work Month with the USC Suzanne Dworak-Peck School of Social Work! Join us for a presentation and panel discussion with Dean Marilyn Flynn and school's exceptional alumni (read more about each of them below). Hear more about how identity and use of self, a skill that is critical for cultural competency and relating to clients, has influenced their social work practice and served as an asset for their organization.
We all bring who we are to this profession—see examples of how to use your knowledge, skills and values from your social work education and combine them with your personality traits, belief systems, life experiences and cultural heritage to enhance your effectiveness.
This is our opportunity to give recognition to the nation's 650,000 social workers who act as leaders, advocates and champions who make our society a better place to live. As a part of theis celebration, we will honor USC Suzanne Dworak-Peck alumni, students, faculty and donors who have made an impact on the school and the communities they serve.
A livestream/webcast of the presentation will be available for those who would like to attend remotely beginning at 6:50 p.m. the day of the event.
Complimentary admission includes hors d'oeuvres and desserts at a reception prior to the event as well as admission to MOLAA to view their current exhibits. Self-parking is complimentary onsite.
Licensed social workers, marriage and family therapists and professional clinical counselors attending in-person can earn 1 complimentary CEU. Participants must attend the presentation from 7:00- 8:00 p.m to receive 1 CEU.