Meet the MSW Program Director for Coffee (In-Person)
Date:
November 7, 2023
January 9, 2024
March 5, 2024
Location:
University Park Campus 669 W. 34th St. SWC 110 Los Angeles, CA 90089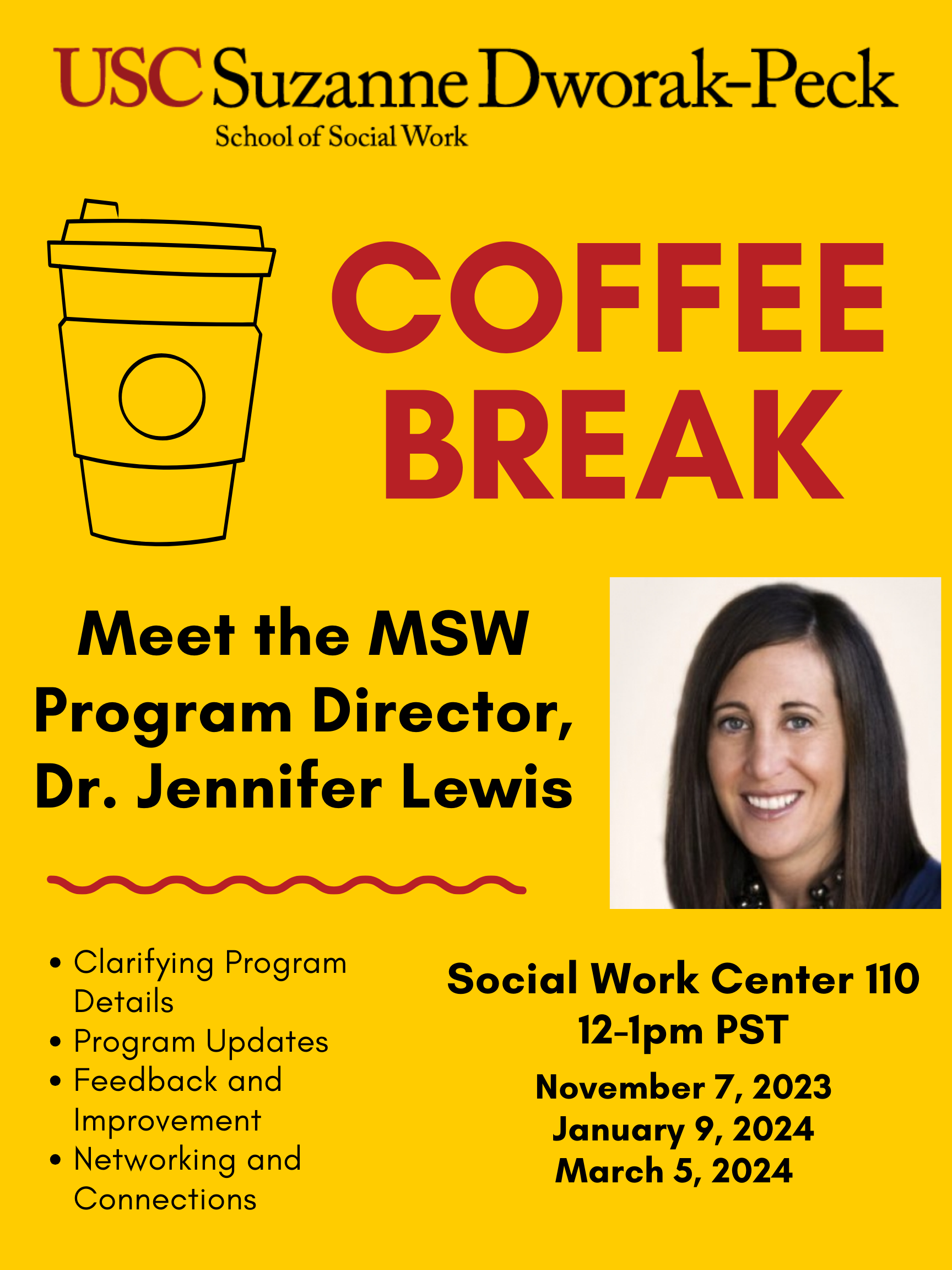 Details:
We'll be hosting a monthly series of events where students will have the opportunity to meet the MSW Program Director, Dr. Jennifer Lewis, in-person for coffee. This will be an opportunity for you to ask questions and engage in discussions about the school, coursework, practicum, and anything else that comes to mind. Provided below is a list of our upcoming event dates, as well as some of the discussion topics. 
Meet the MSW Program Director (In-Person)
Social Work Center 110
12-1 pm PST
November 7, 2023
January 9, 2024
March 5, 2024
Discussion Topics:
Clarifying program details
Program updates
Provide feedback and improvement
Networking and connections