Listen.Up.People. - Podcast
Listen.Up.People. features faculty, alumni and community partners dedicated to advocacy on the most critical issues of our time. We're talking about what's happening and why it's happening.

It's time for people to listen up! 

We'd also love to hear from you: contact the show at listenuppeople@usc.edu.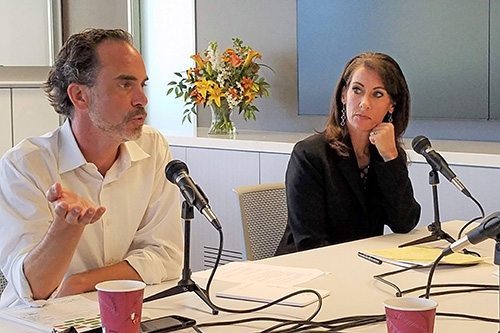 Suicide: A public health crisis
The rising number of high profile suicides in the past couple of years has finally brought this subject to the forefront of public discourse.
PLAY EPISODE
Host Dr. John Brekke, Frances G. Larson Professor of Social Work Research, is joined by Dr. Eric Rice, associate professor, and Lyn Morris, senior vice president of clinical operations at Didi Hirsch Mental Health Services, to take a deep dive into this growing public health crisis. Extended Content Coming Soon.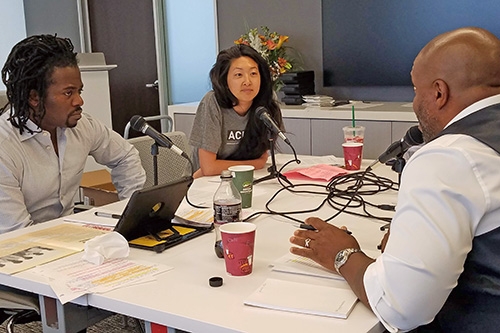 Equity: What exactly is it?
The waters run deep on this issue, which at its heart is about human and civil rights, and how we view and respect one another.
COMING OCTOBER 2018
Play Teaser
Host Dr. Terence Fitzgerald, clinical associate professor, Dr. Gabriel Crenshaw, clinical assistant professor, and Esther Lim, alumna and adjunct lecturer talk openly and honestly about the conscious choice to keep some people higher than others.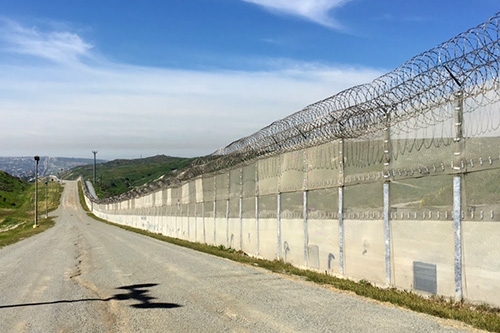 Immigration: The mental health toll on undocumented individuals and families
Our country was founded on immigration, now we are targeting immigrants as the cause of our country's problems. What does constant fear and hate do to a person's mental health status?
COMING NOVEMBER 2018
Play Teaser
Host Dr. John Brekke, Frances G. Larson Professor of Social Work Research, is joined by Dr. Concepcion Barrio, associate professor, Dr. Paula Helu-Brown, assistant professor of psychology at Mount St. Mary's University, and alumnus Luis Juarez, a former undocumented immigrant, to discuss this issue and the work being done to provide solutions.
Human Trafficking: The urgent need for transparency laws
COMING JANUARY 2019
Gun Violence: Systemic issues of race, law enforcement and culture
COMING FEBRUARY 2019
Child Trauma: Its effect across the lifetime
COMING MARCH 2019