What Do Nurse Practitioners Do?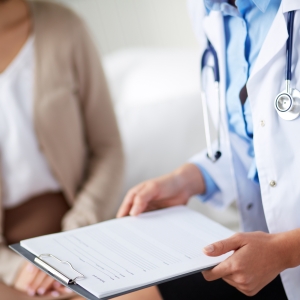 Registered nurses looking to advance their careers and gain more autonomy may find a rewarding path in the Master of Science in Nursing program.
Of the many challenges the U.S. health care system faces, perhaps the most onerous of all is that of unbalanced provider-to-patient ratios, which can lead to patient flow bottlenecks and suboptimal health outcomes. With too many patients and too few physicians, the health care system has increasingly relied upon nurse practitioners, who have come to occupy an invaluable role within the medical ecosystem.
Nurse practitioners are registered nurses who have completed an additional two-year Master of Science in Nursing program. The degree enables RNs to provide many of the services traditionally provided by doctors, including physical exams, diagnostic care, health counseling and prescription-writing.
Tracie Kirkland, a clinical assistant professor at the USC Suzanne Dworak-Peck School of Social Work Department of Nursing, became a nurse practitioner 20 years ago after realizing she wanted more autonomy in her ability to treat patients. An expert in family practice and diabetes management, Kirkland spoke with us about what to expect in a career as a nurse practitioner—the rewards, the challenges and the day-to-day responsibilities.
USC Suzanne Dworak-Peck School of Social Work: Can you tell us what nurse practitioners do, for readers who might not be familiar with the term?
Tracie Kirkland: Nurse practitioners are advanced-practice registered nurses, or nurses with advanced training. They're afforded the opportunity to complete health assessments and physical exams, determine differential diagnoses and create plans of care. The scope of our responsibilities varies from state to state; in some states, we can practice without physician oversight, but other states require what are called "collaborative agreements" with a physician.
Nurse practitioners often have specialties, such as neonatal care, pediatrics, adult-gerontology primary care, women's health and psychiatry. They can also practice as acute care practitioners, which generally means they're in a hospital setting. Primary care nurse practitioners work in family care practices or outpatient clinical settings.
USC: Could you tell us about your background and what initially drew you to the field?
TK: I'm certified as a pediatric and adult nurse practitioner; when I completed my postmaster's certification at Johns Hopkins, we didn't have a family nurse practitioner program, so I completed both the adult and the pediatric programs. I later returned to Johns Hopkins to complete a post-master's as an adult nurse practitioner.
The impetus for my becoming a nurse practitioner came after I practiced for about five years in a medical/surgical setting surrounded by nurse practitioners who had a little bit more authority and autonomy in managing patients. At that time I was looking to expand my horizons, because I felt that I had a little bit of background knowledge and was able to provide basic care, but I wanted to be able to do more. After that, I transitioned to a position in public health working with both children and adults, which fueled my desire to work across the continuum with family in general.
USC: What does a day in the life of a nurse practitioner look like?
TK: If you interviewed 10 nurse practitioners, you'd probably get 10 different responses to that question. But ultimately it's the interactions with patients, with families and with other disciplines —physicians, social workers, occupational therapists and so on—that define any typical day.
Every day, we're promoting health, providing education and diagnosing both simple and complex disorders. It requires us to be very astute and work collaboratively. For me, a day in the life consists of finding out who's on my schedule, coordinating acute care visits, providing health maintenance to patients across the continuum, performing Medicare wellness exams, interpreting labs and diagnostic tests, calling patients back with results and providing them with one-on-one instructions on their plan of care. Overall, my day is spent working collaboratively with other team members to address social determinants of health and deliver optimal care to patients for a variety of acute and chronic diseases.
USC: What advice would you give to students who are interested in becoming nurse practitioners?
TK: First of all, you must have a level of compassion for others. That's vital. Second, though, matriculating in the nurse practitioner program requires a level of flexibility. Students need to understand that while they may be expert nurses, they're now transitioning into a new role as a nurse practitioner, so they have to allow themselves to become novices all over again.
Knowing when you don't know something is extremely important. You must have the ability to critically analyze the facts through a methodical process of history-taking and physical exam skills. Enthusiastic collaboration and the ability to ask for help when needed are invaluable assets when embarking on this career.
USC: What are the greatest challenges and rewards of this career path?
TK: The greatest challenge is navigating the complexity of the health care insurance landscape—specifically, when patients perhaps do not have access to care or have limited windows of opportunity to utilize your services and receive the care that they need. Additionally, challenges exist in addressing the needs of patients who may not have the wherewithal to cover the cost of prescriptions for needed medications.
The greatest reward for me is when patients buy in to their plan of care. After they're given a diagnosis, there's usually some shock and denial, but when they're able to digest the information, ask questions and make the changes we've recommended—changes that will help them live better lives—that's the greatest reward.
To reference the work of our faculty online, we ask that you directly quote their work where possible and attribute it to "FACULTY NAME, a professor in the USC Suzanne Dworak-Peck School of Social Work" (LINK: https://dworakpeck.usc.edu)