School Welcomes New Board Member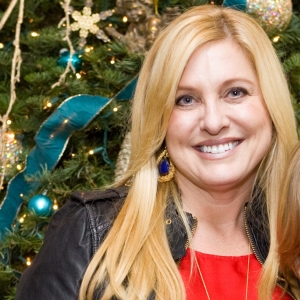 Beth Lucas, MSW '98, has joined the USC School of Social Work Board of Councilors.
An ardent advocate for at-risk youth, Lucas has dedicated her career to bettering their lives through two decades of work with teens in group homes, gang members in schools, victims of domestic violence, the severely and persistently mentally ill, and kids in the foster and adoption systems.
"It continually saddens me to hear the realities [these children] experience at such tender, young ages," Lucas said. "I have a deep passion to help them, advocate for them and just let them understand there really are adults who care."
After a few years of volunteering with organizations that serve at-risk youth, Lucas decided to take her advocacy to the next level, especially after witnessing "countless cases of innocent children victimized through the actions of those who were supposed to be caring for them." She earned a Master of Social Work at the USC School of Social Work and soon found her calling working with foster kids.
"At my first position working with foster youth, I knew in my heart I had found 'my home' – this is what I was supposed to be doing," said Lucas, who now works as a foster care and intensive treatment foster care social worker for Five Acres child and family services agency in El Monte, Calif.
She also serves on the board of the Assistance League of Southern California and is a Brass Circle member and volunteer with United Friends of the Children. She has even raised money on her own to pay for Christmas gifts, holiday parties and picnics for foster youth.
As a new board member, Lucas hopes to use her experience as a social worker in the field to provide insight into the profession's current challenges and successes.
"This knowledge can help assess the school's programs, ensuring students continue to receive a top-notch education and field experiences that will prepare them for entering today's work force," she said.
She would also like to engage other alumni by inviting them to share their experiences and learn about what's going on at the school.
"I look forward to helping bring back these alumni and encouraging them not just to support the School of Social Work, but to be part of the process. In the end, we all share that special bond of our desire to help others," said Lucas, who is also involved in the USC Alumni Association and the School of Social Work Alumni Association.
"When alumni come back to the school with the intention to uphold its values as well as further its place in social work education, it's especially gratifying," said Marilyn Flynn, dean of the School of Social Work. "Beth brings with her the experience to make informed decisions regarding how best to train our students and a desire to advance our profession. We are proud to have her join our team."