Opening the World for Latinx Students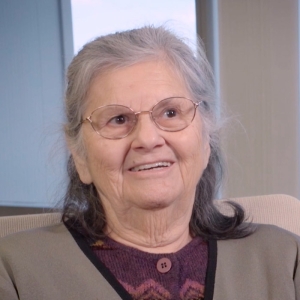 As a young girl, Brunilda Chavez, MSW '80, never thought she would have the chance to pursue a graduate degree. She was from a traditional Mexican-American family, and girls were expected to work and turn over their paychecks to the family. There was no money for college.
Despite this preordination, when she graduated high school she set her sights on a nearby junior college. "I asked my mother if I could attend," Chavez said, "and she replied 'Yes, you can go, but you'll have to pay your own way.'" Chavez was thrilled. Her mother allowed her to forego tradition and keep her paycheck, enabling her to pay for her education.
Chavez was able to plot a different course for her life, and now she is doing the same for future Latinx students who wish to pursue their Master of Social Work at the USC Suzanne Dworak-Peck School of Social Work as a proud donor to the USC Latino Alumni Association's Scholarship Endowment Fund.
"[USC is] where my world was opened up," she said. "I learned not just more about the world but of myself, and to develop and nurture and grow a personal sense of self-esteem that I had never had in my entire life. Never. And that's why I think more Latino students need to have this kind of opportunity."
The power of giving back
Chavez knows first-hand what a powerful impact a scholarship can have, particularly for a minority student. Shortly before she began her undergraduate studies, she was invited to a luncheon for The Soroptimist Club, a service organization that supports professional women.
"I was dumbfounded when I was presented a check for $500," Chavez said. "At that time I made $1 per hour. That was three and a half month's salary! It was a lot of money. And with my own $500 of savings, my first year of expenses were covered."
After receiving her undergraduate degree, Chavez joined the Peace Corps, which took her to Brazil and West Africa. When she returned to the United States, she was surprised by how hard it was to get a job as a social worker. "I went to the department of employment every day for three months!" Chavez said. She was eventually hired in a hospital pediatric unit because the resident social worker there did not speak Spanish.
The social worker Chavez was assigned to was an alumna of USC. "I could see the quality of the work and service that she provided," Chavez said. "She was so sensitive and knowledgeable. It was such an honor to work with her."
Chavez's superior often talked about the school of social work at USC. "It never occurred to me that she was encouraging me to think about going to graduate school," she said. Eventually Chavez applied and was accepted.
"The financial gain that I have had all these years, working with my master's degree, has put me on a very different level than the average Mexican-American wage earner," Chavez said. "That's why I believe strongly that we should help [current and future Latinx students]. I was only able to get here with what I call my angels – people who helped me along the way, who supported and encouraged me. So, I feel I've got to do the same."
To reference the work of our faculty online, we ask that you directly quote their work where possible and attribute it to "FACULTY NAME, a professor in the USC Suzanne Dworak-Peck School of Social Work" (LINK: https://dworakpeck.usc.edu)