Flynn Appointed to Another Term as Dean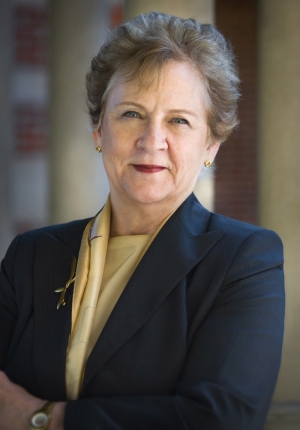 Marilyn Flynn will stay on as dean of the USC School of Social Work for another five-year term, announced Elizabeth Garrett, provost and senior vice president for academic affairs.

Originally appointed in 1997, this latest term was offered by USC President C. L. Max Nikias after a fourth-year review of Flynn's leadership at the school. This included a survey sent to full- and part-time faculty, staff and students, as well as the Board of Councilors and community members.

"Under Dean Flynn's leadership, the school has established itself as one of the most innovative schools of social work in the world," Garrett said. "She has devoted particular attention to broadening the school's portfolio of social sciences research aimed at solving pressing problems, as well as increasing opportunities for doctoral students."

Notable accomplishments include the establishment of a military social work program, including the Center for Innovation and Research on Veterans and Military Families; acquisition of the USC Edward R. Roybal Institute on Aging; endowment and expansion of the Hamovitch Center for Research in the Human Services; and creation of the Virtual Academic Center, which delivers a two-year web-based Master of Social Work (MSW@USC) program, a first from a major research institution in the profession. She also secured funding for the school's Social Work Center building, constructed in 2003, to house PhD and MSW student facilities. The school's reserves and enrollment now stand at historic highs.

"We have an exciting opportunity to use the momentum of the president's fundraising campaign to launch new programs at the forefront of our field. We could not do so at a more important time, and I am deeply enthusiastic about the opportunity to lead the school," Flynn said, acknowledging the critical role the school's faculty, donors and community partners have played in the school's exceptional success.

Garrett said faculty and student feedback for Flynn was very positive, praising her energy, creativity and leadership that has helped recruit top faculty and promote both current faculty and students to a broad audience.
To reference the work of our faculty online, we ask that you directly quote their work where possible and attribute it to "FACULTY NAME, a professor in the USC Suzanne Dworak-Peck School of Social Work" (LINK: https://dworakpeck.usc.edu)