Can Texting Boost What African Americans Know about Alzheimer's?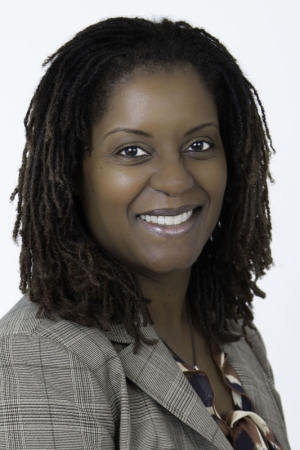 Alzheimer's disease in African Americans is approaching a public health crisis. Evidence suggests African Americans are at greater risk for developing Alzheimer's dementia than any other group in the United States. Research in this community lags, however, and recruiting African Americans for clinical trials remains a struggle. USC researchers hope a new texting campaign will change some minds.
"African Americans still have a profound mistrust of medical research, so most of what we know about diseases like Alzheimer's is based on studies of whites. Less than 5 percent of participants in clinical trials are African Americans," said Karen Lincoln, an associate professor at the USC Suzanne Dworak-Peck School of Social Work and principal investigator of the study. "Our progress in understanding Alzheimer's in African Americans has been limited. Knowledge of disease symptoms and recommendations for treatment are biased, and that perpetuates health disparities, setting us further behind in our fight."
Improving recruitment communications and strategies among African Americans is critical in accelerating the research to understand Alzheimer's in African Americans and to develop effective ways to treat and prevent the disease.
One way Lincoln hopes to have an impact is through mobile technology. She has secured a pilot grant co-funded by the Southern California Clinical Translational Science Institute and the Alzheimer's Disease Research Center at USC to test the effectiveness of different health education approaches on Alzheimer's knowledge and research attitudes—starting with her smart phone. The research team plans to send daily text messages about brain health and clinical research to African Americans in the first study of its kind to use texting to raise awareness about Alzheimer's and clinical trials.
"We know that African Americans reach for their phones more often than whites when it comes to looking up information about health conditions. So, we believe mobile technology may be effective at reducing health disparities by increasing access to information that would not necessarily be readily available to African Americans," she said.
Community participation
Lincoln says they will outreach to African Americans in South Los Angeles to find eligible participants, tapping the community advocacy group she founded in 2012, Advocates for African-American Elders, to help facilitate recruitment in the intervention.
"We need the help of our African-American communities. We don't have all the answers, so we rely on our LA seniors—whether that's helping us decide how to conduct the study, whether to participate or encourage others to do so, or help us understand our results. Members of the community are tremendously valuable to the success of interventions like ours," she said.
In addition to agreeing to receive a series of text messages over six months, participants will take part in a "talk show" designed to engage them in an interactive way that investigators hope will impart complicated information in an entertaining and culturally sensitive way.
"We've used the format before very successfully. It allows seniors to be involved and engaged in the conversation, rather than simply being receptacles for information that is difficult to understand and act upon," she said.
The study's goal is to raise awareness and increase knowledge about Alzheimer's disease to enable individuals to make informed decisions about care and participation in a clinical trial.
"Alzheimer's is taking a toll on our community," Lincoln said. "I hope this study can shed light on the benefits of clinical research and how trials can positively influence prevention and treatment."
Rounding out the investigative team are Tiffany Chow, professor in the Department of Clinical Neurology at the Keck School of Medicine at USC and medical director at the Alzheimer's Therapeutic Research Institute; Shinyi Wu, associate professor at the USC Suzanne Dworak-Peck School of Social Work and USC Viterbi School of Engineering; and Joshua Grill, associate professor in residence of psychiatry and human behavior and associate director of the Alzheimer's Disease Research Center at UC Irvine.
To reference the work of our faculty online, we ask that you directly quote their work where possible and attribute it to "FACULTY NAME, a professor in the USC Suzanne Dworak-Peck School of Social Work" (LINK: https://dworakpeck.usc.edu)