Diversity, Equity and Inclusion Awareness Week
Date:
January 14 through 18, 2019
Location:
USC - University Park Campus
USC - Health Sciences Campus
Website:
Reservations:
Cost: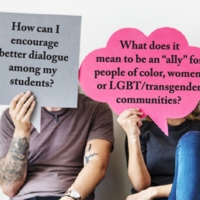 Details:
A week-long series of workshops, research presentations, events and social gatherings that help build your "toolkit" for bringing equity and inclusivity into the classroom, the workplace, hallway conversations, and everywhere else in our lives. Join colleagues and classmates in discussing challenging questions and working toward better solutions. Lectures / Talks / Workshops, Conference/Symposia, Reception.