Even Children Grieve: David Schonfeld Discusses the Challenges of Addressing the Bereavement Needs of Children
October 09, 2017
David Schonfeld believes that an integrated, informed support system is key to addressing the challenges grief poses for children.
While bereavement isn't always directly associated in people's minds with mental health, the grieving process can have dramatic consequences — especially for young children. David Schonfeld, professor of practice in social work and pediatrics at the USC Suzanne Dworak-Peck School of Social Work and director of the National Center for School Crisis and Bereavement, works with school communities to ensure children receive the support they need in times of crisis and loss.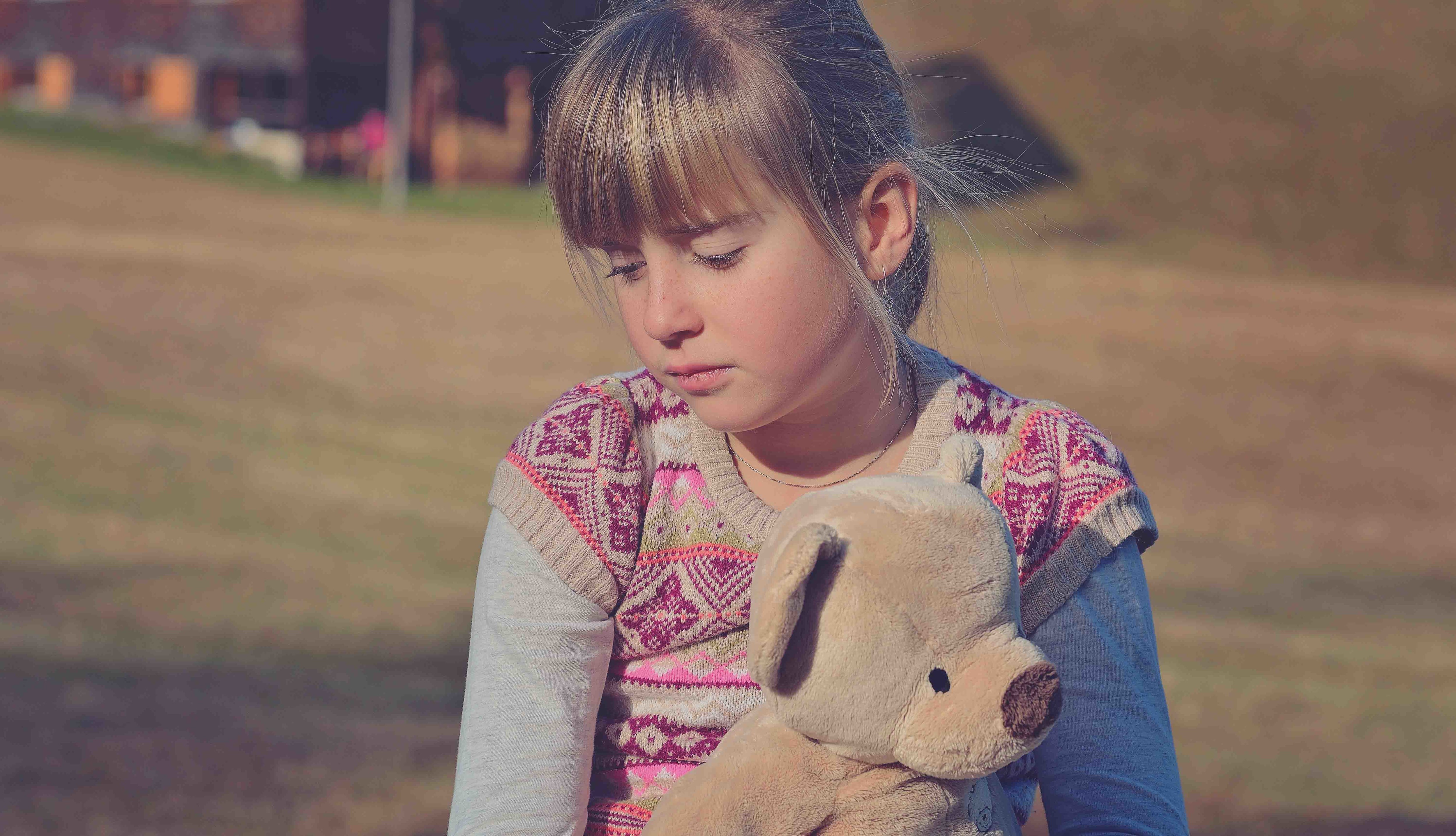 USC Suzanne Dworak-Peck School of Social Work: Could you tell us about the center's history?
David Schonfeld: About a year into my time at Yale, where I was on the faculty for 16 years, the first Gulf War happened. We had planned a meeting to discuss how to help children in the New Haven area deal with the Gulf War. But, to be quite honest, there weren't many people from the area involved with the war, and it ended before the meeting occurred.
So, we shifted the conversation to focus on the amount of community violence around New Haven. A lot of children were having experiences with death and other crisis events, so it seemed like a more relevant place to focus our attention. That's when I became involved with the school systems in that part of Connecticut.
USC: What programs were developed following that initial conversation?
DS: We developed a program that received funding in 1990 and has continued to date. By the time 9/11 happened more than a decade later, we had already done training for tens of thousands of school professionals around the country and responded to hundreds of school crisis events.
I was asked to coordinate training for crisis teams in New York City schools after 9/11, which I did for several years. In 2005, we were awarded funding to establish the National Center for School Crisis and Bereavement. That work was a continuation of the program I had already begun at Yale, but the focus had broadened by the time we received funding. Since then, we've continued to respond to school crisis events both in the United States and abroad. Those efforts directly evolved into the current center at USC.
USC: Are the issues you address mostly large-scale, like 9/11?
DS: We do a wide range of things. There are some major events — school shootings, natural disasters or other crisis events — but we also provide support to schools that have experienced events that don't become national news, yet still have a dramatic effect on students. For instance, I spoke with a school recently about a student who had died by suicide. We also do preparedness work, not just for crisis events, but to support kids who are grieving following events like the naturally occurring death of a family member. In that way, we're really hoping to prepare school professionals to be able to better support students who are experiencing a crisis, loss, or some combination of the two.
USC: Does that preparedness training apply just to counselors, or does it extend to teachers and administrators as well?
DS: One project we have been directing is called the Coalition to Support Grieving Students. We brought together different school groups, including two major teachers' unions (the National Education Association and the American Federation of Teachers), four school administrator and superintendent organizations, and several national organizations representing school counselors, social workers, nurses and psychologists.
Together with our center and the New York Life Foundation, those 10 founding organizations (which account for nearly 5 million members) established GrievingStudents.org. The site features over 20 video-based modules covering a variety of topics related to pediatric bereavement — for example, grief triggers and death due to suicide — and how to deal with them in the school setting. They all come with print summaries and everything is open to the general public. Anyone can access our materials for free.
We have now expanded the coalition to over 30 organizations. Ultimately, our goal is to reach all of those youth-related disciplines. Our feeling is that anyone who influences the lives of children should be able to support them when they are in distress.
USC: You also served on the Sandy Hook Advisory Commission. Does your approach to bereavement among young children differ from your approach for high school students?
DS: My approach to dealing with bereavement recognizes the differences in children at different developmental stages, but also appreciates the similarities across childhood. Younger children do have a different understanding and benefit from a different type of support, but bereavement is a pretty universal experience. The main difference is in the way grief is expressed and the way they receive support. But from my perspective, the similarities are more striking.
Obviously, you do need to adapt what you do based on the age and abilities of an individual. Just as an example, very young children will feel guilty when a death has occurred; they'll wonder what they could or should have done to change it. A lot of that is based on the magical thinking of young children — they're egocentric and assume responsibility. If you do something bad, or fail to do something you're supposed to, and three weeks later your sister dies of cancer, it could feel like it's your fault. Magical thinking allows children to feel much more powerful than they are. But if children feel very powerful for things they're not responsible for, they also feel very guilty when something bad happens.
Now, that's a consideration with young children, but frankly, adults do the same thing. It tends to be that when people are under distress they fall back on some of their childhood mechanisms for dealing with things. While the way you would discuss it would be different with an adult, guilt is virtually universal. Often I find that people want to say "this is what 5-year-olds do, this is what 8-year-olds do," but there's a lot of overlap.
USC: With Veteran's Day coming up, some children may be dealing with the loss of a family member who served in the military. What resources are available to help children who may be grieving?
DS: We've worked with three organizations — the Department of Defense Education Activity (DoDEA), Military Child Education Coalition and the Tragedy Assistance Program for Survivors (TAPS) — and developed a special module called Supporting Children and Family Survivors of Military Line-of-Duty Deaths, specifically for children who need assistance in the coming weeks. This module provides information on the specific challenges that face military families, as well as advice for schools and school professionals to support students who may be grappling with a loved one's line-of-duty death.
For more information, visit SchoolCrisisCenter.org and GrievingStudents.org.