December 01, 2017
China's rapidly changing economy and demographics have resulted in an urgent need for social services. The China Program provides insight into the evolution of social work in the country, and the role that the USC Suzanne Dworak-Peck School of Social Work will play in charting its future.
USC social work experts help Las Vegas heal after mass shooting
In the wake of the country's deadliest mass shooting in modern history, experts from the USC Suzanne Dworak-Peck School of Social Work are helping the Las Vegas community respond to the widespread psychological impact of the incident.
Beyond the obvious trauma inflicted on those in attendance when a lone gunman opened fire on thousands of concertgoers from the window of a hotel room on Oct. 1, killing 58 people and injuring hundreds of others, the effects of the shooting have rippled out across the city in complex ways. USC's David Schonfeld and Marleen Wong are helping school leaders in Las Vegas prepare to address issues like posttraumatic stress disorder, anxiety and grief.
"People might have trouble sleeping or feel shaken up, even if they weren't in attendance at the concert," said Schonfeld, a professor of social work and pediatrics and director of the National Center for School Crisis and Bereavement at the school. "Children might come forward with other worries or concerns spurred by exposure to death and mourning. They are still affected by hearing about what happened in their community."
Contacted the day after the shooting to help organize the recovery process, Schonfeld and Wong have met with local school officials to offer training and guidance as they begin to develop counseling and support programs for children and community members.
The USC team is also providing guidance on how to apply for federal and philanthropic funding for those support efforts, Wong said, noting that Nevada will likely have trouble to expanding or rolling out new trauma recovery programs at the local level because its state budget is tight.
Mixed emotions
Schonfeld said he expects that Las Vegas residents will continue to experience a wide array of reactions to the shooting, from fear and anxiety to posttraumatic stress and bereavement. Some might be unsettled by news coverage of people grieving or appearing upset.
Other reactions might be surprising. Some people might be experiencing troubles unrelated to the tragedy and feel they're unimportant in comparison or that it's inappropriate to discuss them. They might be resentful that their concerns aren't receiving any attention.
And many citizens will struggle with the realization that tragic events can occur at any time and outside of their control.
"Even individuals who don't personally know anyone who was involved in the shooting might still feel pretty vulnerable," Schonfeld said.
An essential approach for those offering support, including mental health professionals and school counselors, is not to deny those emotions, he said, but to help individuals understand what is being done to keep them safe and to acknowledge their fears and concerns. "We need to allow them to own those feelings if we are going to show them how to cope with them."
In addition to alerting school leaders about signs of behavioral and psychological issues often seen among kids after tragedies, Schonfeld and Wong are helping them develop communication materials for children, school staff members and families about how to access help for problems like grief and anxiety. The approaching holiday season could prove challenging, especially for anyone who lost a family member.
Wong, an expert in crisis response and recovery who serves as the school's vice dean of field education and holds the David Lawrence Stein/Violet Goldberg Sachs Professorship, said community members also must confront returning to their everyday lives and trying to establish a new routine — all amid frequent reminders of the trauma they experienced.
In addition to triggers in their local community such as passing the site of the shooting or seeing memorials to those killed or injured, residents could be psychologically affected by news of other mass shootings, such as recent events in Texas and Northern California.
"Every time there was another school shooting, it was like ripping off the bandage," Wong said, describing another community she worked with following a mass-casualty shooting. "They understood, having lived through it, what it is like to go through that experience of terror."
Long-term vision
Wong and Schonfeld plan to offer consultation to the Las Vegas community as long as needed. Their work is covered by the National Center for School Crisis and Bereavement at USC, which just received a new round of funding from the New York Life Foundation. In addition to a $1.5 million award to support the center for the next four years, the foundation issued a $450,000 matching challenge grant.
The center uses its funding to offer technical assistance and training following a crisis situation, including site visits, professional presentations and training sessions for school and health professionals, conferences and other resources at www.schoolcrisiscenter.org, all of which are provided free of charge.
"The New York Life Foundation has been a strong pillar of support, but we really need to start fundraising and developing resources to continue to provide help and grow the center," Schonfeld said. As the lone faculty member at the center, his time is often booked for months in advance.
He encouraged anyone interested in the center's work to visit its website, which accepts donations to the challenge grant, and an affiliated site, www.grievingstudents.org, which features resources to help children deal with grief.
November 30, 2017
Homeless youth have unique needs when it comes to housing programs. A doctoral candidate explains how host homes can help.
Of the 47,000 people who make up Los Angeles's homeless population, an alarming 75 percent are without shelter — among them, a large group of homeless youth. Though each person's path to homelessness is different, many of these youth share the same dream: to find stable housing. This age group faces a number of obstacles in seeking permanent housing, and often find that the options available to them don't provide the safety or autonomy they need.
November 28, 2017
A longtime reality-TV-fan-turned contestant, this MSW student plays "Survivor's" social game like a pro.
Here at the USC Suzanne Dworak-Peck School of Social Work, we know Roark Luskin as a student working toward her MSW degree — but to most of the world, she has become best-known as a contestant on Season 35 of CBS's "Survivor."
As a member of the "Healers" tribe, Luskin used her training as a social worker to build meaningful relationships with her teammates — and has in turn gained invaluable skills during the competition that she can apply to her studies.
TEST A Discussion with Jesse Vazzano on National Veteran Support
Date:
Thursday January 11, 2018 at 11am
Friday January 12, 2018 at 9am
Sponsor:

Veteran Homeless Programs & Social Work Leadership Department of Veteran Affairs
Contact:
Website:
Cost:

Details:
Join us for a discussion with Jesse Vazzano, LICSW, National Director HUD-VA Supportive Housing. 
Ms. Vazzano will discuss national efforts assisting Veterans experiencing homelessness and her journey to National Leadership within the Department of Veteran Affairs. 
Wednesday, November 22, 2017 9am-10am PST 
Link to the classroom:
https://mswatusc.adobeconnect.com/r7brq99euae/ 
November 15, 2017
The prognosis for people with HIV has dramatically improved since the 1980s. What has changed in HIV patient care over the last 30 years?
Study will use new tool to identify causes, impact of stress on health of sexual minority adolescents
It has been widely shown that people under chronic stress are more likely to experience poor physical and mental health, including depression, anxiety and suicide, as well as substance abuse. And, while stress is often a part of adolescence, research also has demonstrated that sexual minority adolescents (SMA) -- those who identify as lesbian, gay or bisexual -- experience even more stress because they are part of a marginalized community, said Jeremy Goldbach, assistant professor at the USC Suzanne Dworak-Peck School of Social Work. 
"For example, gay or lesbian adolescents may fear disclosure or family rejection, which are additional stressors," said Goldbach, an expert on issues in the LGBT community.
He and Sheree M. Schrager, director of research for Children's Hospital Los Angeles' Division of Hospital Medicine, are co-principal investigators in one of the first systematic, longitudinal studies that seeks to understand when SMA adolescents experience stress, how it affects their health, and how the stress can be treated or prevented. The researchers recently received a $3.7 million grant from the National Institute on Minority Health and Health Disparities (NIMHD) to address those questions. 
Study over time
They plan to recruit 1,500 youth, 14-17 years old, who reflect a diversity of race/ethnicity, religion and gender and come from urban and rural environments in all 50 states, and then follow them for three years.
"We want to see how stress changes over time, to see if there are patterns, and whether any patterns have an impact on health," he said. "We hope to understand more about the best timing for interventions: when would they be most effective? If we're able to identify when they're most needed, then we may be able to say when there is a likelihood for good outcomes."
The study follows an earlier NICHD-funded study in which Goldbach and Schrager developed the first measure of sexual minority stress. The Sexual Minority Adolescent Stress Inventory is the first tool to measure minority stress among lesbian, gay and bisexual youth. They will use it in the new study to discover the underlying causes of stress, when stress rises and diminishes, and the resulting health risks. Then, the findings will be used to develop effective behavioral interventions to improve health outcomes for this vulnerable population.
"I think it's important to understand how discrimination affects health," Goldbach said. "If we can establish that there's a causal link, it can guide both policies and clinical interventions, because if we have a better understanding of the cause of problems then that will help us identify how to fix them."
TEST Top-down Computing Systems for Bottom-up Social Good
Sponsor:

USC Center for Artificial Intelligence in Society
Cost: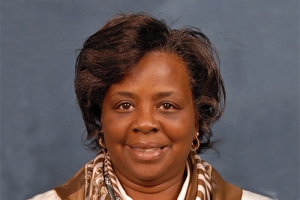 Details:
Dr. Barath Raghavan, soon joining the computer science faculty at USC, will discuss rural network access, agroecological development and air pollution mitigation as it relates to top-down planning and bottom-up instantiations. He will also discuss his developments for increasing internet access in rural areas, increasing sustainability in food production, and future work on mitigating air pollution. 
Dr. Raghavan is a senior researcher at the International Computer Science Institute and currently leads the engineering team at Nefeli Networks, both in Berkeley, CA. 
November 14, 2017
For Military Family Appreciation Month, we're shining a spotlight on those who provide support and care to military-connected individuals.
Eugenia L. Weiss, clinical associate professor and director of the USC Suzanne Dworak-Peck School of Social Work Orange County Academic Center, previously spent 18 years in private practice as a civilian working with military personnel and their families. She played an instrumental role in launching the school's military social work track.
November 14, 2017
Ashley Rhodes-Courter, MSW '12, has charted an incredible journey from a childhood spent in foster care to a career dedicated to advocacy. This is her story.
Ashley Rhodes-Courter, a graduate of the USC Suzanne Dworak-Peck School of Social Work, is an author, speaker, mother, philanthropist and child welfare advocate. Drawing on her own experience as a child adopted from foster care, Rhodes-Courter holds a deep understanding of the unique challenges facing foster kids — and how best to help them.
Subscribe to