National Immersion Programs
The USC Suzanne Dworak-Peck School of Social Work offers national immersion opportunities for students to gain knowledge and insights into social work policy formation and practices in settings outside their home communities and allow them to bring back skills that will have practical application in their future service to the social work profession.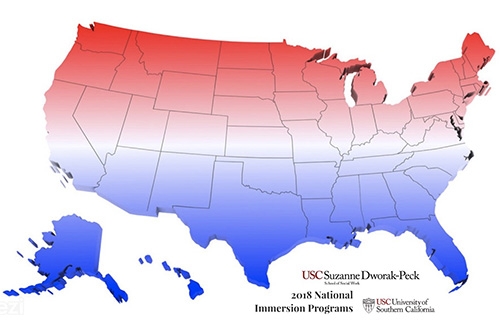 Each program has a specific theme connected to social work practice and/or policy and takes place during the spring semester. Immersions are led by faculty and range in size from 20-25 students. Participants receive three credits per program that can be applied to the MSW degree.