Yoga and Mindfulness as an Intervention Strategy for Homeless Youth
January 23, 2018
Homeless youth face an immediate need for food, clothing and shelter — but what about yoga? One recent PhD graduate, who teaches yoga classes in drop-in centers, explains the benefits of this practice.
At any given time, nearly 6,000 young people experience homelessness in Los Angeles. While they may certainly face difficulty fulfilling basic human needs for food and shelter, the stresses of street life can also take a significant mental toll. Often, violence and drug use among homeless youth make the path to a better life seem unachievable.
Enter Robin Petering, a USC Suzanne Dworak-Peck School of Social Work postdoc who studies violence, gang activity and homelessness among Los Angeles youth. When she's not reading, writing or analyzing data, she teaches yoga classes for homeless youth at drop-in centers across the city. We recently spoke with her about the genesis of her program, and the joys and challenges that come with serving this population.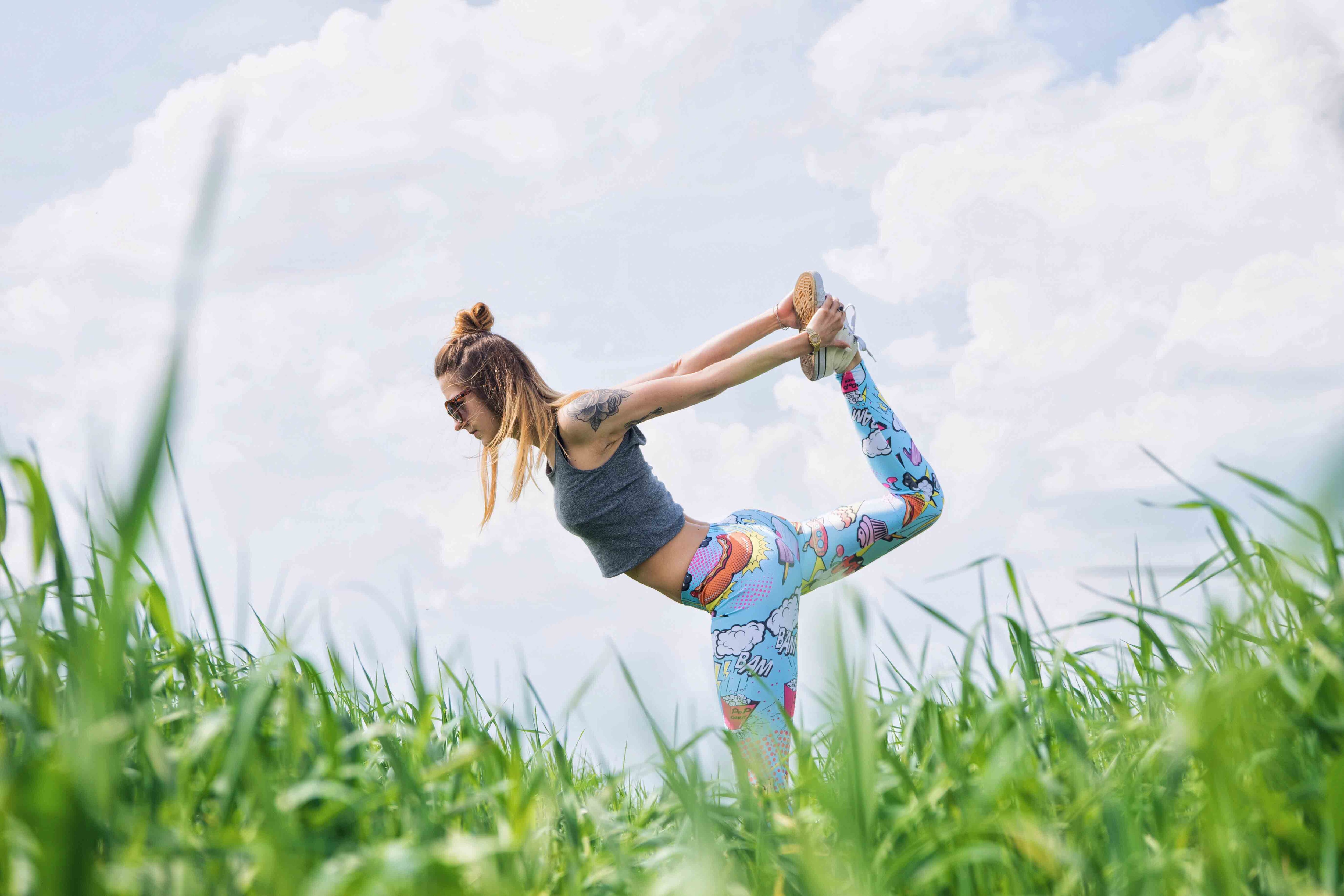 A Source of Stability
Petering's yoga program stemmed from her perception that the needs of homeless youth in Los Angeles were not being adequately met. "There's no one cause for homelessness," she says. "It's a messy, blurry experience of systems, traumas, poverty, community history and a lack of access to services. When so many factors are at play, we need to take a more holistic approach to the problem."
Petering believes that yoga plays a crucial role in addressing the spiritual and psychological needs of homeless youth within a service structure that primarily focuses on survival. While the need for entry-level services — things like food, clothing and temporary shelter — will always be present, the next step toward ending homelessness is to help youth engage on a more holistic level. Her work is part of a second wave of programs that awaken teens' passions and aspirations, including classes that offer art, music, computer skills, job assistance and general education. Combined with basic services, these programs can give youth the mental acuity they need to improve their situations.
Providing Yoga as a Service
During her two years as a yoga instructor for homeless youth, Petering has faced a number of challenges. Securing resources and space to teach classes is hard enough, but attendance is sometimes the biggest obstacle to a program's success.
"Just because you offer free yoga doesn't mean that anyone will come," she says. "Homeless youth often have a perception of who yoga is supposed to be for, and that perception doesn't usually include themselves. I spend a lot of time at drop-in centers talking with teens about what yoga really is and how it can benefit them. What they generally don't realize is that yoga is much more than physical poses — it also includes intentional breathing, meditation, practices of compassion and self-care."
Likewise, Petering says that she's learned a lot as a teacher since beginning this program. Homeless youth can benefit in different ways from their yoga practice, and come to class with varying levels of experience and fitness. What they aren't usually looking for is trauma-informed yoga, which is aimed at deconstructing deep-seated issues.
"I don't teach trauma-informed yoga," Petering explains. "The kids I work with aren't looking to be triggered. They want a temporary release and relief from the stress of their lives. At the same time, yoga teachers with a desire to give back need to have the appropriate training for a service setting."
With the right training, teachers can give homeless youth a much-needed respite from their daily struggles. Petering is working on an inclusive training program and manual to help yoga instructors consider the context of the classes they're offering, answering questions such as:
"What if the space I'm teaching in isn't private?"
"How do I teach yoga to kids in street clothes?"
"How do I accommodate drastically different fitness levels in the same class?"
While yoga may not solve the homelessness crisis, Petering believes that the practice can provide some peace of mind for the city's most vulnerable residents. Her training and mindfulness program for teachers has since been funded by the Hamovitch Research Center, and she'll soon launch a pilot program to train "yoga ambassadors" within the homeless youth community. In the next year, Petering will continue to teach, as well as promote classes offered by other yoga teachers around Los Angeles.