Social Work and the Arts
As social work has evolved over the past century, there has been a separation between the social worker from the poet, the dancer, the musician, the painter, the dramatist, the actress, and the filmmaker. As treatment methods became more psychodynamic in the earlier part of the past century and significantly more cognitive this new century, the arts has become a secondary or tertiary consideration for the larger social work profession.

However, professors, scholars and practitioners at the USC Suzanne Dvorak-Peck School of Social Work recognize the power of the arts as a treatment tool that can be incorporated at multiple levels of practice to enhance and improve the lives of individuals and groups.

Social work, which begins with a person-in-environment perspective, recognizes that the causal factors for problems in living have their origin in multiple arenas at the micro, mezzo and macro levels. The social worker then responds from an ecological or systems perspective taking a more holistic approach to treatment. The arts is one such option.

The artistic imagination is cultivated through the arts and humanities – literature, dance, music, theatre, film, sculpture, painting and other emerging movements. Today, new methods of expression are recognized – spoken word hip-hop, video installations, radio drama, and murals to name just a few. The faculty, staff and students believe that this imagination is fostered in the classroom as well as in our practice and requires us to meditate and reflect deeply as James Joyce writes in Portrait of the Artist as a Young Man, "that I may learn in my own life...what the heart is and what if feels."
Laughter is Contagious
A film by Brenda Armira, Angelica Valdivia & Alejandra Vazquez. The mental and emotional healing qualities of laughter are explored in this funny and uplifting story about laughing together on purpose. See more "Media in Social Work" Student Documentaries.
Arts and Advocacy
The role of the social worker is to be both a "mystic" who befriends creativity and a "prophet" who calls out pathologies of power. Artists and social workers over the years have responded to numerous social, political, and environmental crises through creative activism, including:
The Civil Rights Movement
The Black Power Movement
The Chicana Movement
The Red Power Movement
Environmental Awareness Campaigns
AIDS Awareness Campaigns
Anti-War Campaigns
Anti-Racism and Sexism Movements
Around the globe, social workers are using images, poetry, dance, music, and literature to advocate for vulnerable and marginalized populations and to bring awareness to systemic injustices based on race, gender, and class. Art has the power to help develop "critical consciousness" and support a social justice imagination. Communities of resistance and advocacy through communal art-making explore the dynamics of oppression and examine concepts such as power, resistance, historical memory, and de-ideologizing everyday experiences.

Social workers by honoring the artists and art-makers in social justice movements, become grounded in the "lived experiences" of their clients and/or groups who have become silenced. Art confronts that silence!
Enhancing the social worker's practice with the arts
For thousands of years, healers from a wide variety of cultures have incorporated artistic expression into their practice for healing the mind and body. Today the arts can help clients tap into internal psychological resources that talk therapy may not be able to accomplish. The arts can be a reflective and relational experience for clients because it facilitates engagement and inquiry into trauma or experiences they have not processed.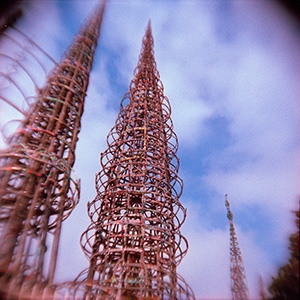 It is a meditative process that allows the social worker and client to be vulnerable and to listen to the multiple voices and themes that emerge from the art the client is creating or has created. The artistic process enhances the client's wisdom, allows them to harness more resources, and provides them a deeper understanding of the resources available to them. It also enables the client to understand how much more dimensional their lives are and can be. This type of therapeutic work is not about facts and history, but rather a process that enables social workers to connect with their clients and immerse themselves in their lives with the assistance of an artistic vehicle.